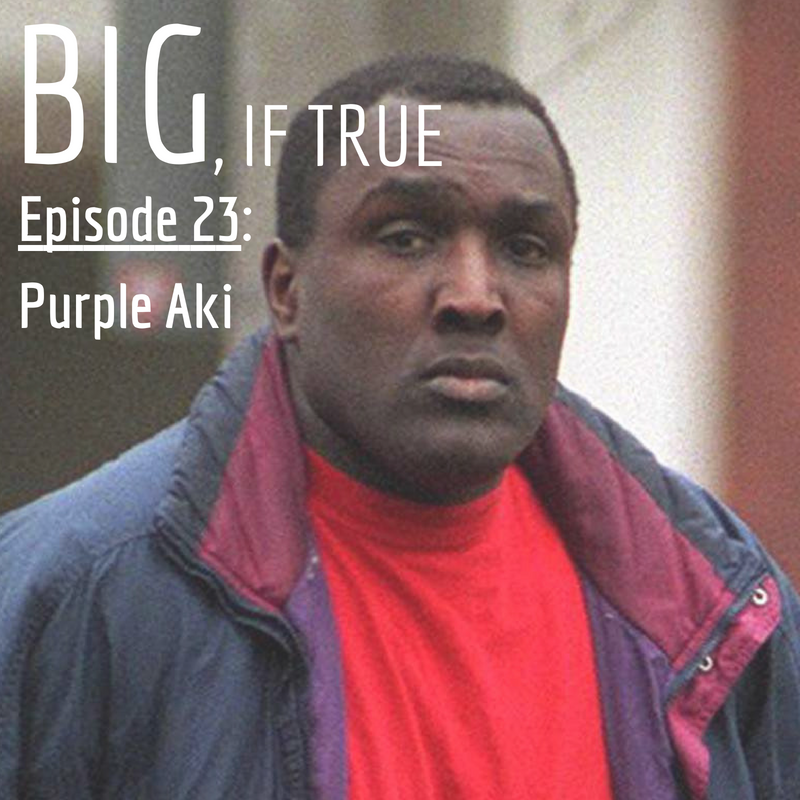 The Big, If True Podcast delves into the world of urban legends as they discuss the bizarre legend of Purple Aki. We talk about the horrific and absurd nature of the story, as well as dive deep into the life and times of the alleged subject of the legend - Akinwale Arobieke.
Support Big, If True on Patreon at www.patreon.com/bigiftrue
Subscribe to Big, If True on Spotify, Apple Podcasts, Google Play, Stitcher, or wherever you listen to podcasts - while you're at it, leave us a rating or review telling us what you love about the show!
Email us at: bigiftruepodcast@gmail.com
Follow us on:
Twitter: bigiftruecast
Instagram: bigiftruecast
Facebook: bigiftruecast
Tumblr: bigiftruecast.tumblr.com
Minds: bigiftrue
Gab: bigiftrue
Intro/Disclaimer: Josh McLellan (http://www.fiverr.com/joshmclellan)
Music: Living Next Door to Aki by Dean Marsh (www.youtube.com/watch?v=s4ihnqRU-jU)