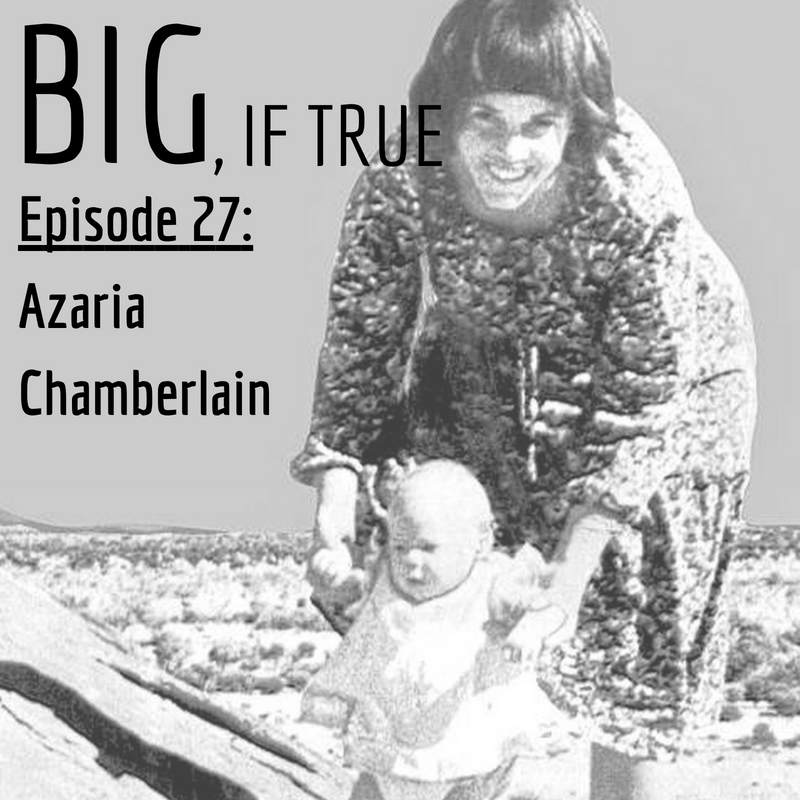 The Summer of Truth continues as Matt and Kayla talk about the dingo-related disappearance of 10-week old Azaria Chamberlain at Australia's Ayers Rock, and the subsequent trial by media of her parents, Lindy and Michael. They break down the details of the case, from the initial coroner's inquest all the way to the sentencing of Lindy and Michael Chamberlain, along the way talking about media crusades, the validity of scientific evidence, and dingoes.
Support Big, If True on Patreon at www.patreon.com/bigiftrue
Subscribe to Big, If True on Spotify, Apple Podcasts, Google Play, Stitcher, or wherever you listen to podcasts - while you're at it, leave us a rating or review telling us what you love about the show!
Email us at: bigiftruepodcast@gmail.com
Follow us on:
Twitter: bigiftruecast
Instagram: bigiftruecast
Facebook: bigiftruecast
Tumblr: bigiftruecast.tumblr.com
Minds: bigiftrue
Gab: bigiftrue
Intro/Disclaimer: Josh McLellan (http://www.fiverr.com/joshmclellan)
Music: The Witnesses by The Paradise Motel