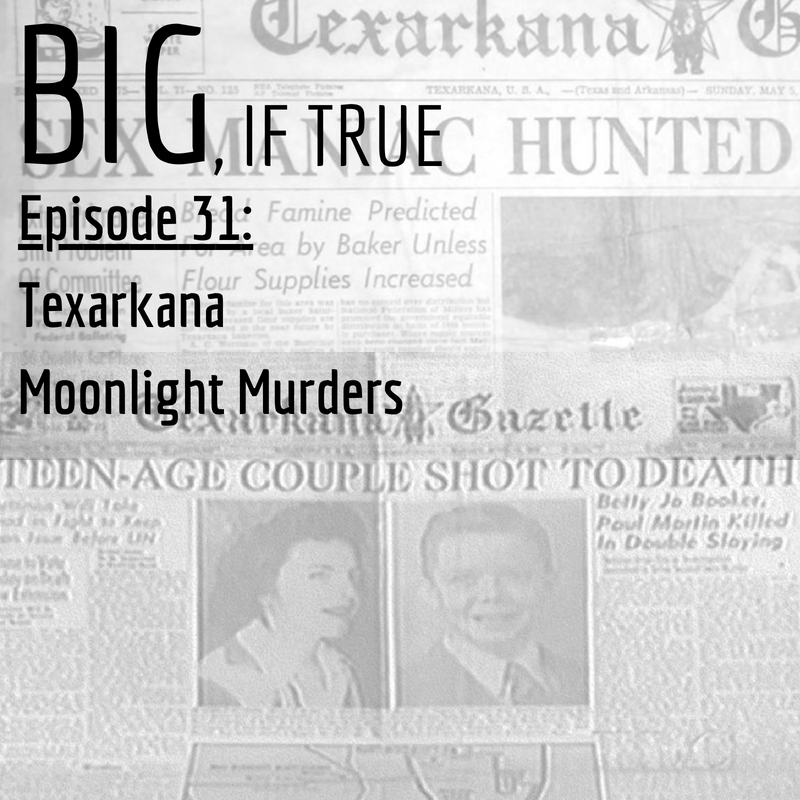 The Big, If True Podcast takes on the Texarkana Moonlight Murders in the penultimate episode in our Summer of Truth Series. Matt and Kayla cover the entire timeline of the murders and attacks by the Phantom Killer, talk about the victims, suspects, and the mass hysteria that overtook the town of Texarkana. Also covered are two brief cases that may have connections to the Moonlight Murders, as well as both versions of the film The Town That Dreaded Sundown.
Support Big, If True on Patreon at www.patreon.com/bigiftrue
Subscribe to Big, If True on Spotify, Apple Podcasts, Google Play, Stitcher, or wherever you listen to podcasts - while you're at it, leave us a rating or review telling us what you love about the show!
Email us at: bigiftruepodcast@gmail.com
Follow us on:
Twitter: bigiftruecast
Instagram: bigiftruecast
Facebook: bigiftruecast
Tumblr: bigiftruecast.tumblr.com
Minds: bigiftrue
Gab: bigiftrue
Intro/Disclaimer: Josh McLellan (http://www.fiverr.com/joshmclellan)
Music: Texarkana Moonlight by The Bad Detectives