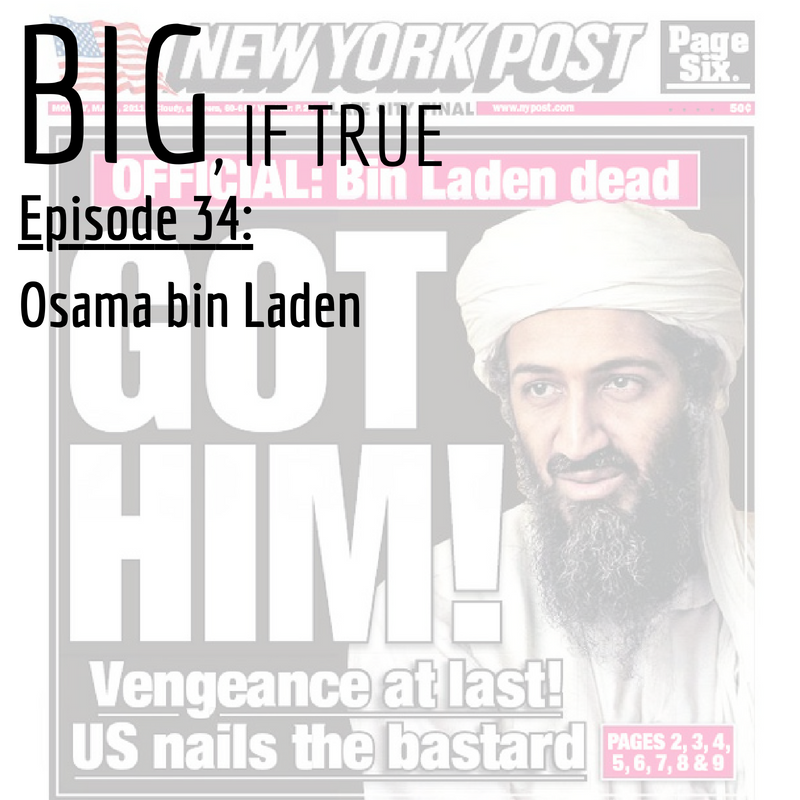 In the final part of our brief series on the September 11th attacks and their aftermath, Big, If True explores the life and death of the supposed mastermind of the terrorist plot - Osama bin Laden. Matt and Kayla talk about Osama's upbringing in one of Saudi Arabia's richest non-royal families, the leadup to the creation of Al-Qaeda, and bin Laden's whereabouts after the 9/11 attacks in 2001. Did Osama bin Laden die quietly in the years following 9/11, or was the now famous SEAL Team Six raid truly responsible for his death? Find out on this week's episode of Big, If True!
Support Big, If True on Patreon at www.patreon.com/bigiftrue
Subscribe to Big, If True on Spotify, Apple Podcasts, Google Play, Stitcher, or wherever you listen to podcasts - while you're at it, leave us a rating or review telling us what you love about the show!
Email us at: bigiftruepodcast@gmail.com
Follow us on:
Twitter: bigiftruecast
Instagram: bigiftruecast
Facebook: bigiftruecast
Tumblr: bigiftruecast.tumblr.com
Minds: bigiftrue
Gab: bigiftrue
Intro/Disclaimer: Josh McLellan (http://www.fiverr.com/joshmclellan)
Music: Finest Girl (Bin Laden Song) by The Lonely Island