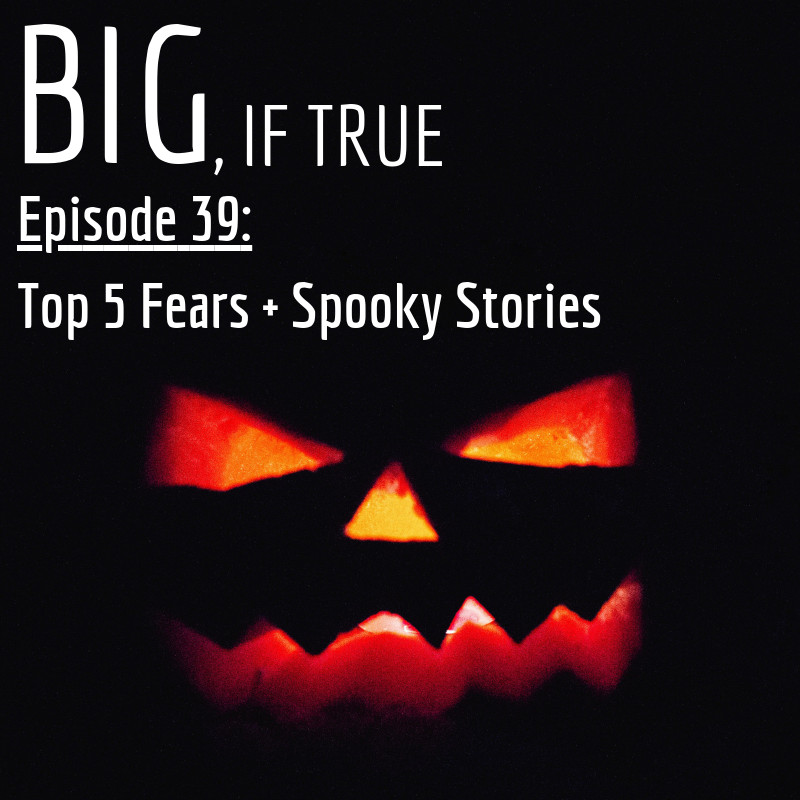 *Please excuse the less than stellar audio quality in this episode - we ran into some unexpected technical difficulties.
The Halloween season is the perfect time of year to celebrate all things spooky and macabre - what better time to discuss our absolute worst fears? Cole Fournier of the Super Fun Time Trivia Podcast joins Big, If True to tell some spoopy ghost stories and discuss his worst fears with Matt and Kayla, alongside some chilling listener stories.
Thank you to Cole for joining us, and to all those who submitted spooky stories, suggestions, and feedback. You can check out the Super Fun Time Trivia Podcast at www.superfuntimetrivia.com, and check out Cole's music at www.colefournier.bandcamp.com, or on Spotify, iTunes, and other music streaming platforms by searching for Cole Fournier.
Support Big, If True on Patreon at www.patreon.com/bigiftrue
Subscribe to Big, If True on Apple Podcasts, Google Play, Stitcher, or wherever you listen to podcasts - while you're at it, leave us a rating or review telling us what you love about the show!
Email us at: bigiftruepodcast@gmail.com
Follow us on Twitter, Instagram, and Facebook.
Intro/Disclaimer: Josh McLellan
Music: (Don't Fear) The Reaper by Blue Oyster Cult