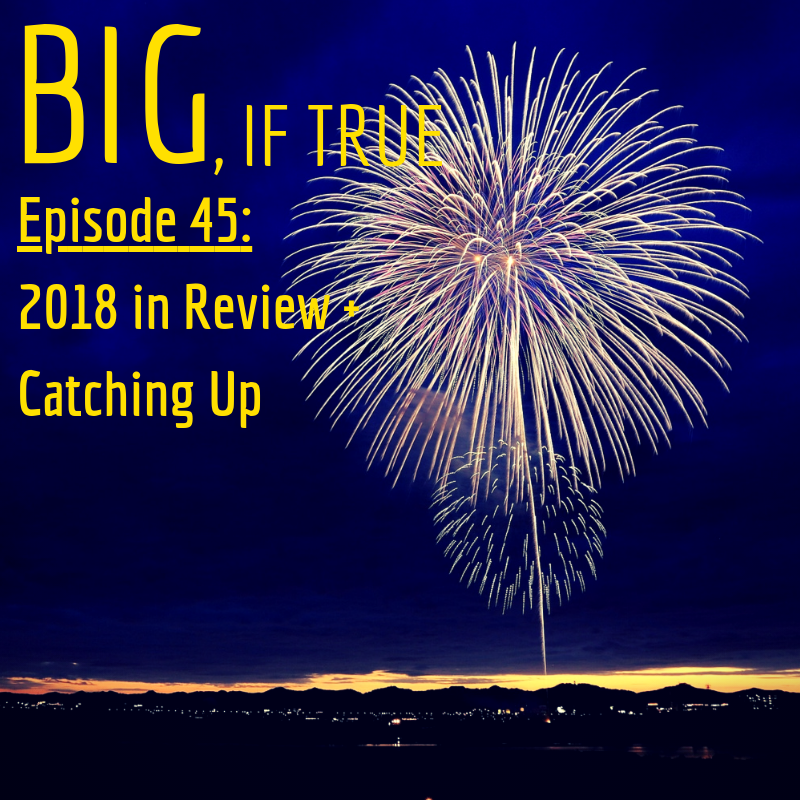 Happy New Year to all! To celebrate the end of 2018 and to ring in the new year, Matt and Kayla take a look at the best and worst of 2018. They talk about Hawaii, Saudi Arabia, North Korea, and dive into their top 10 films and albums. On top of the year-end recap, they also catch up with some of Big, If True previous episodes with some recent updates. Have a safe and happy new year - we'll see you all in 2019!
Support Big, If True on Patreon at www.patreon.com/bigiftrue
Subscribe to Big, If True on Spotify, Apple Podcasts, Google Play, Podbean, Stitcher, or wherever you listen to podcasts - while you're at it, leave us a rating or review telling us what you love about the show!
Email us at: bigiftruepodcast@gmail.com
Follow us on Twitter, Instagram, and Facebook.
Intro/Disclaimer: Josh McLellan
Music: Auld Lang Syne by Sufjan Stevens