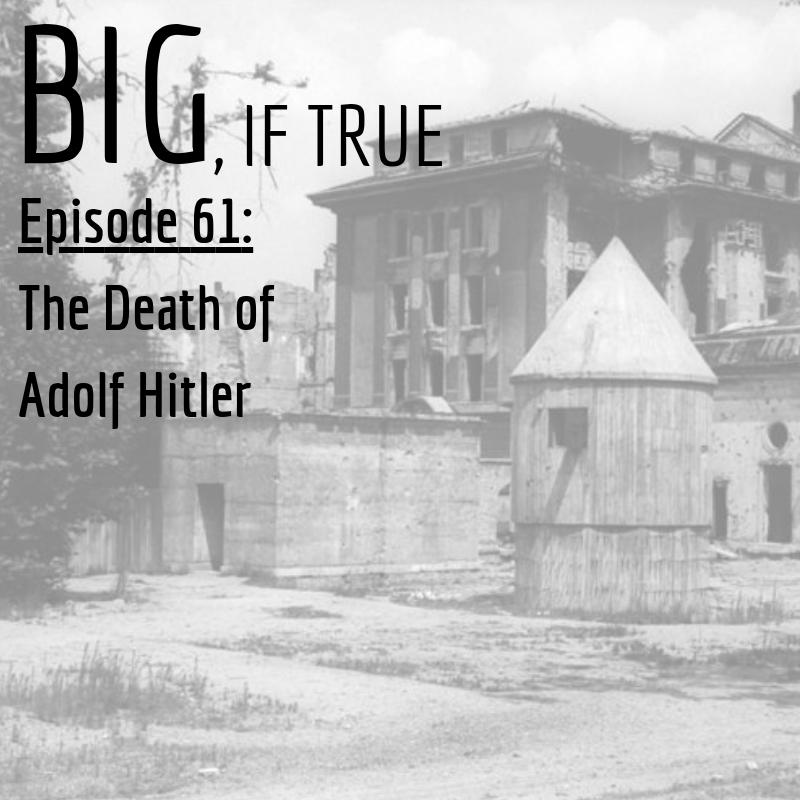 By 1945, Nazi Germany had seen two years of increasing losses on the Eastern front, the involvement of the United States in the war, and the arrest of close ally Benito Mussolini - early in the final year of the war, it was clear that the Nazi German empire was crumbling quickly. In early 1945, Adolf Hitler and his long-time lover Eva Braun would take refuge in the Fuhrerbunker, where they would allegedly take their lives at the end of April. In the final part of our "Nazi Conspiracy" series, we take a look at events that led to the quick rise and fall of Nazi Germany, the last days of Hitler, and the conspiracies about his alleged suicide.
Support Big, If True on Patreon at www.patreon.com/bigiftrue
Subscribe to Big, If True on Apple Podcasts, Google Play, Stitcher, or wherever you listen to podcasts - while you're at it, leave us a rating or review telling us what you love about the show!
Email us at: bigiftruepodcast@gmail.com
Follow us on:
Twitter: bigiftruecast
Instagram: bigiftruecast
Facebook: bigiftruecast
Tumblr: bigiftruecast.tumblr.com
Minds: bigiftrue
Gab: bigiftrue
Intro/Disclaimer: Josh McLellan (http://www.fiverr.com/joshmclellan)
Music: Hell March by Frank Klepacki