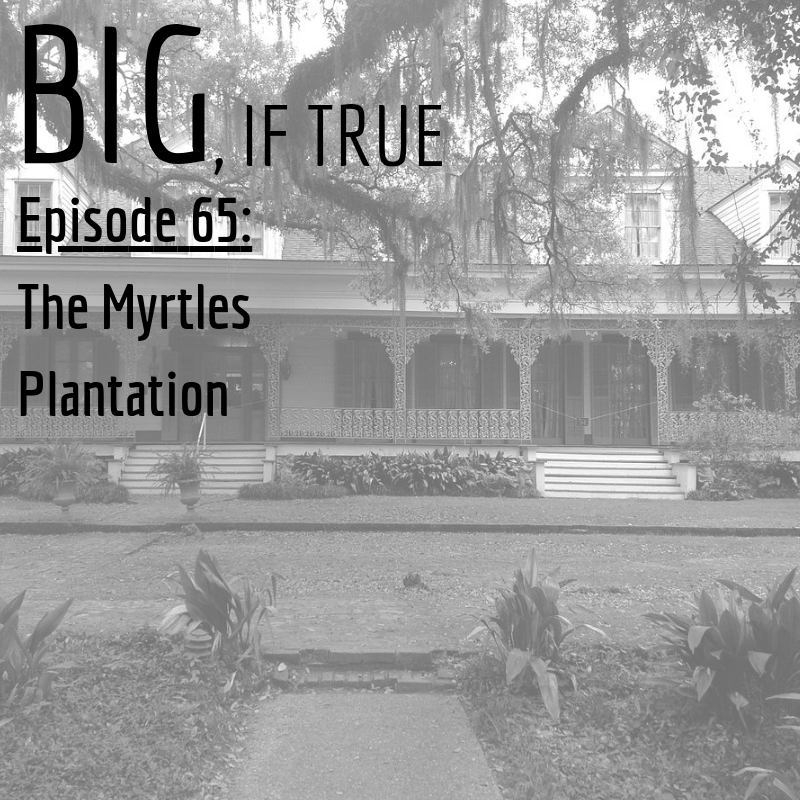 Built by Whiskey Rebellion figurehead General David Bradford in 1796, the Myrtles Plantation has a very long and interesting history. It has served as a tourist hotspot for much of its existence, and has developed a reputation as being one of the most haunted houses in the United States. Many visitors to the Myrtles Plantation claim to have seen a young turban-wearing woman roaming the corridors of the house, even waking up in the middle of the night to find her tucking them in or watching over them. Others swear to have encountered the ghosts of a young Native American woman, a Confederate soldier, and even two young children. In the final episode in our four-part Hauntings series, we take a look at the history of the Myrtles Plantation, breaking down the many owners of the property and the alleged spirits that have made it their home.
Support Big, If True on Patreon at www.patreon.com/bigiftrue
Subscribe to Big, If True on Apple Podcasts, Google Play, Stitcher, or wherever you listen to podcasts - while you're at it, leave us a rating or review telling us what you love about the show!
Email us at: bigiftruepodcast@gmail.com
Follow us on:
Twitter: bigiftruecast
Instagram: bigiftruecast
Facebook: bigiftruecast
Tumblr: bigiftruecast.tumblr.com
Minds: bigiftrue
Gab: bigiftrue
Intro/Disclaimer: Josh McLellan (http://www.fiverr.com/joshmclellan)
Music: https://www.purple-planet.com