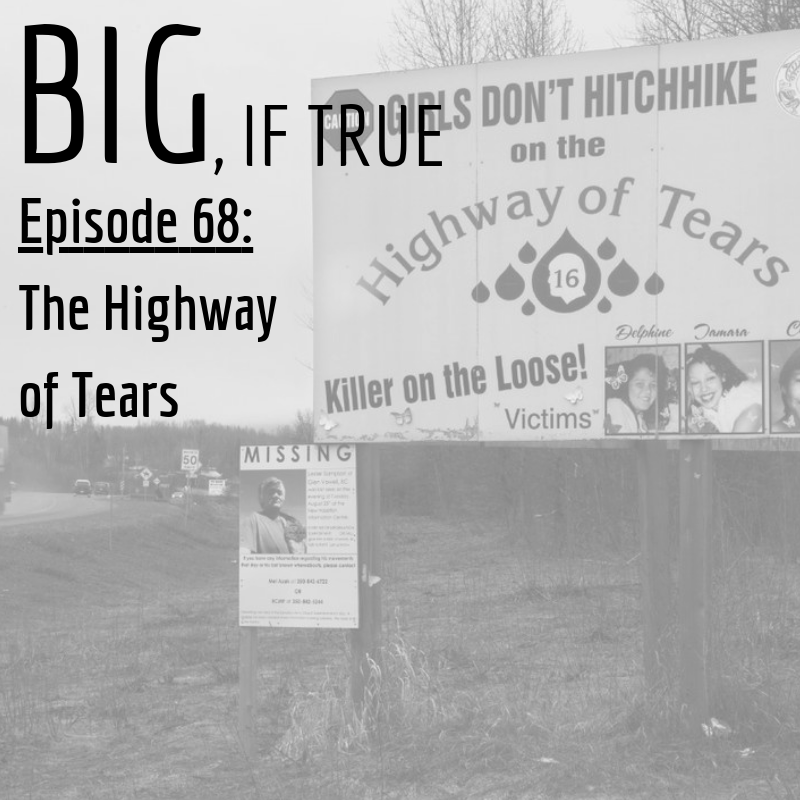 The Highway of Tears is a 724 km stretch of road that runs between the cities of Prince George and Print Rupert, British Columbia. Since 1969, dozens of women and children have been murdered or gone missing on or near the highway, often leaving law enforcement dumbfounded. Many serial killers and opportunists have made their long-lasting mark on the highway, unintentionally aided by government and law enforcement institutions that refuse to take action. On this episode of the podcast, we cover the highway's many tragedies, its origins, and the people who have attempted to address the problems that have led to so many tragic deaths and ruined lives.
If you have any information regarding any of the women or girls who have been murdered or gone missing on the Highway of Tears, call the E-PANA tip line at 1-877-543-4822, or Crime Stoppers at 1-800-222-8477.
Read more about Ray Michalko's book "Obstruction of Justice: The Search for Truth on Canada's Highway of Tears" here.
Support Big, If True on Patreon at www.patreon.com/bigiftrue
Subscribe to Big, If True on Apple Podcasts, Google Play, Stitcher, or wherever you listen to podcasts - while you're at it, leave us a rating or review telling us what you love about the show!
Email us at: bigiftruepodcast@gmail.com
Follow us on:
Twitter: bigiftruecast
Instagram: bigiftruecast
Facebook: bigiftruecast
Tumblr: bigiftruecast.tumblr.com
Minds: bigiftrue
Gab: bigiftrue
Intro/Disclaimer: Josh McLellan (http://www.fiverr.com/joshmclellan)
Music: https://www.purple-planet.com