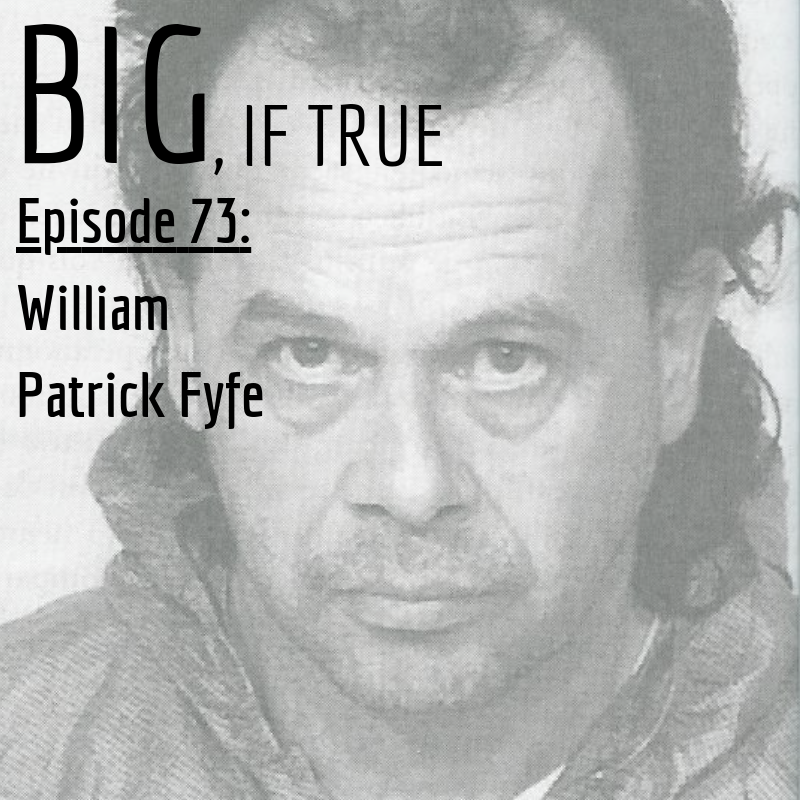 William Patrick Fyfe, more famously known as the "Killer Handyman", terrorized the city of Montreal over a twenty year period from 1979 to 1999. Fyfe's victims would inadvertently let the killer into their homes for routine maintenance work, allowing him to strike when his victims were at their most vulnerable. In addition to committing up to nine murders, Fyfe also claims to have been responsible for a series of serial rapes in Montreal during the 1980's, committed by a man known only as the "Plumber". In the sixth episode of our Killer Canucks series, we take a look at the notorious crimes committed by William Patrick Fyfe, Canada's "Killer Handyman".
Support Big, If True on Patreon at www.patreon.com/bigiftrue
Subscribe to Big, If True on Apple Podcasts, Google Play, Stitcher, or wherever you listen to podcasts - while you're at it, leave us a rating or review telling us what you love about the show!
Email us at: bigiftruepodcast@gmail.com
Follow us on:
Twitter: bigiftruecast
Instagram: bigiftruecast
Facebook: bigiftruecast
Tumblr: bigiftruecast.tumblr.com
Minds: bigiftrue
Gab: bigiftrue
Intro/Disclaimer: Josh McLellan (http://www.fiverr.com/joshmclellan)
Music: https://www.purple-planet.com