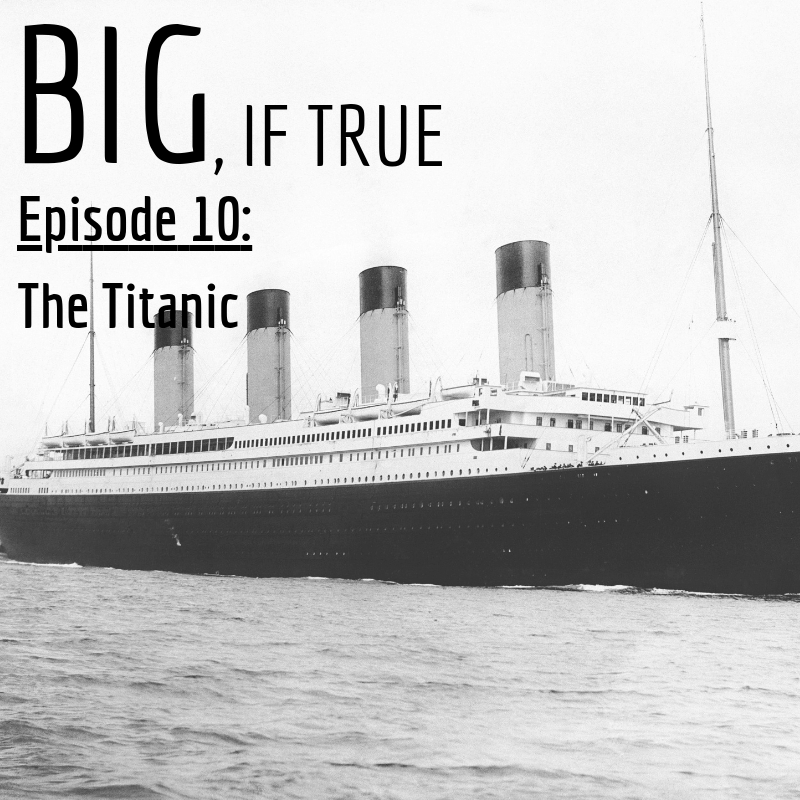 The Big, If True Podcast takes to the sea as they explore the sinking of what was called an "unsinkable" ship - the RMS Titanic. Your hosts Matt and Kayla talk Titanic history, the night of the ship's sinking, and the conspiracy theories surrounding the tragedy.
Support Big, If True on Patreon at www.patreon.com/bigiftrue
Subscribe to Big, If True on Spotify, Apple Podcasts, Google Play, Stitcher, or wherever you listen to podcasts - while you're at it, leave us a rating or review telling us what you love about the show!
Email us at: bigiftruepodcast@gmail.com
Follow us on:
Twitter: bigiftruecast
Instagram: bigiftruecast
Facebook: bigiftruecast
Tumblr: bigiftruecast.tumblr.com
Minds: bigiftrue
Gab: bigiftrue
Intro/Disclaimer: Josh McLellan (http://www.fiverr.com/joshmclellan)
Music: My Heart Will Go On by New Found Glory