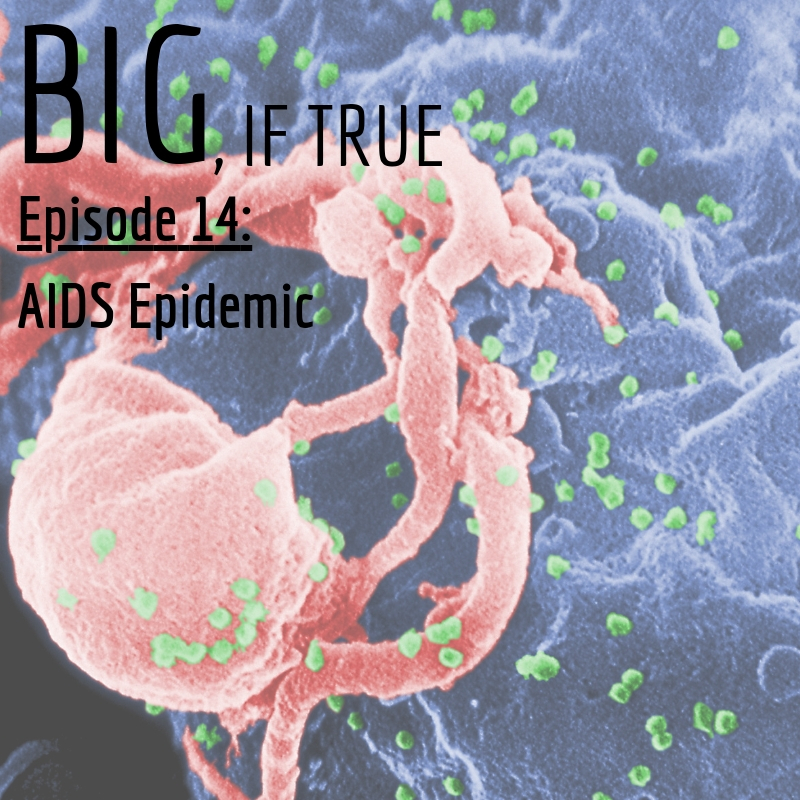 Your hosts discuss the HIV/AIDS Epidemic, talking about the virus itself, the surprisingly long history of AIDS, its appearance in the United States during the 1980's and the poor handling by the US government, and a number of conspiracy theories involving Hepatitis B vaccines, the CIA, Richard Nixon, and more!
Support Big, If True on Ko-fi at www.ko-fi.com/bigiftrue or on Bandcamp at bigiftruepodcast.bandcamp.com.
Subscribe to Big, If True on Spotify, Apple Podcasts, Google Play, Stitcher, or wherever you listen to podcasts - while you're at it, leave us a rating or review telling us what you love about the show!
Email us at: bigiftruepodcast@gmail.com
Follow us on:
Twitter: bigiftruecast
Instagram: bigiftruecast
Facebook: bigiftruecast
Tumblr: bigiftruecast.tumblr.com
Minds: bigiftrue
Gab: bigiftrue
Intro/Disclaimer: Josh McLellan (http://www.fiverr.com/joshmclellan)
Music: Heard 'Em Say (feat. Adam Levine) by Kanye West