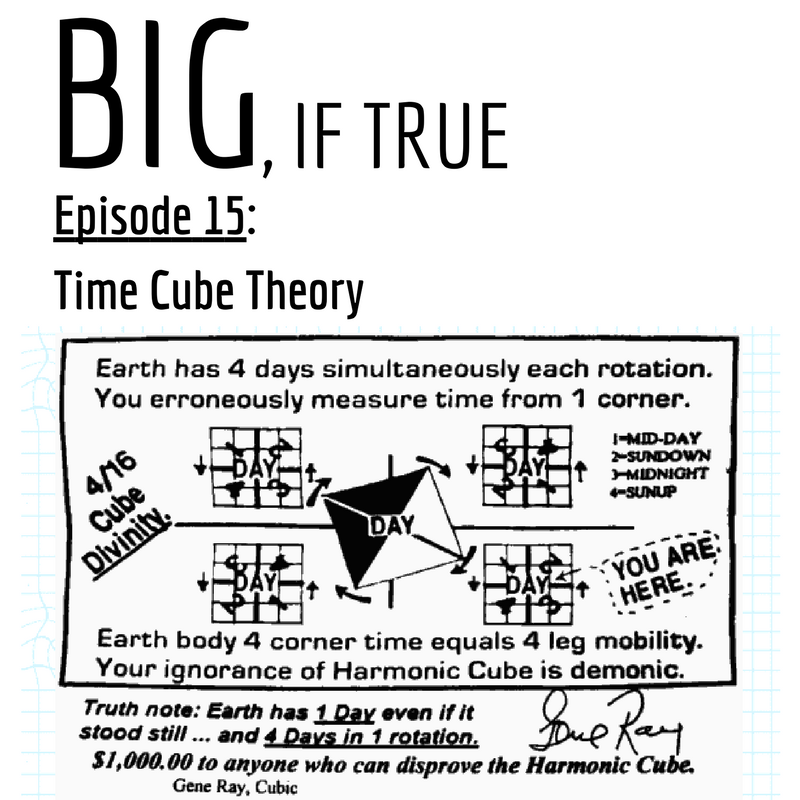 The Big, If True Podcast investigates the curious case of the Time Cube Theory and the father of cubism, Dr. Gene Ray. Along the way they talk about the early history of the internet and Gene Ray's pseudo-celebrity status, the 2nd Wisest Human "Cubehead", the man-made concepts of time and truth, and the alleged conspiracy theories keeping "oneism" alive and well in our educational and religious institutions.
Support Big, If True on Patreon at www.patreon.com/bigiftrue
Subscribe to Big, If True on Spotify, Apple Podcasts, Google Play, Stitcher, or wherever you listen to podcasts - while you're at it, leave us a rating or review telling us what you love about the show!
Email us at: bigiftruepodcast@gmail.com
Follow us on:
Twitter: bigiftruecast
Instagram: bigiftruecast
Facebook: bigiftruecast
Tumblr: bigiftruecast.tumblr.com
Minds: bigiftrue
Gab: bigiftrue
Intro/Disclaimer: Josh McLellan (http://www.fiverr.com/joshmclellan)
Music: Time Has Come Today by The Chambers Brothers