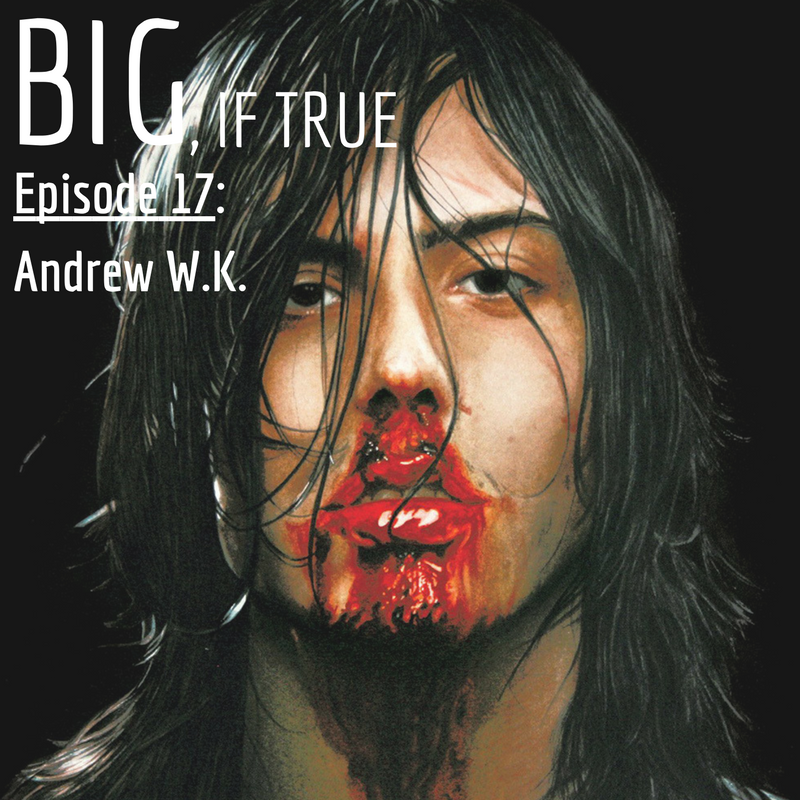 The Big, If True Podcast parties all night long as they take on their sixth listener request episode - the existence of musician Andrew W.K. Your party-worn hosts Matt and Kayla discuss the history of the unique rock star, "manufactured" pop music acts, Andrew's brush with stardom in the 2000's, the alleged "switch" that many fans claim took place, and Andrew W.K.'s positive "party" mentality and its possible use by the Illuminati.
Support Big, If True on Patreon at www.patreon.com/bigiftrue
Subscribe to Big, If True on Spotify, Apple Podcasts, Google Play, Stitcher, or wherever you listen to podcasts - while you're at it, leave us a rating or review telling us what you love about the show!
Email us at: bigiftruepodcast@gmail.com
Follow us on:
Twitter: bigiftruecast
Instagram: bigiftruecast
Facebook: bigiftruecast
Tumblr: bigiftruecast.tumblr.com
Minds: bigiftrue
Gab: bigiftrue
Intro/Disclaimer: Josh McLellan (http://www.fiverr.com/joshmclellan)
Music: It's Time to Party by Andrew W.K.