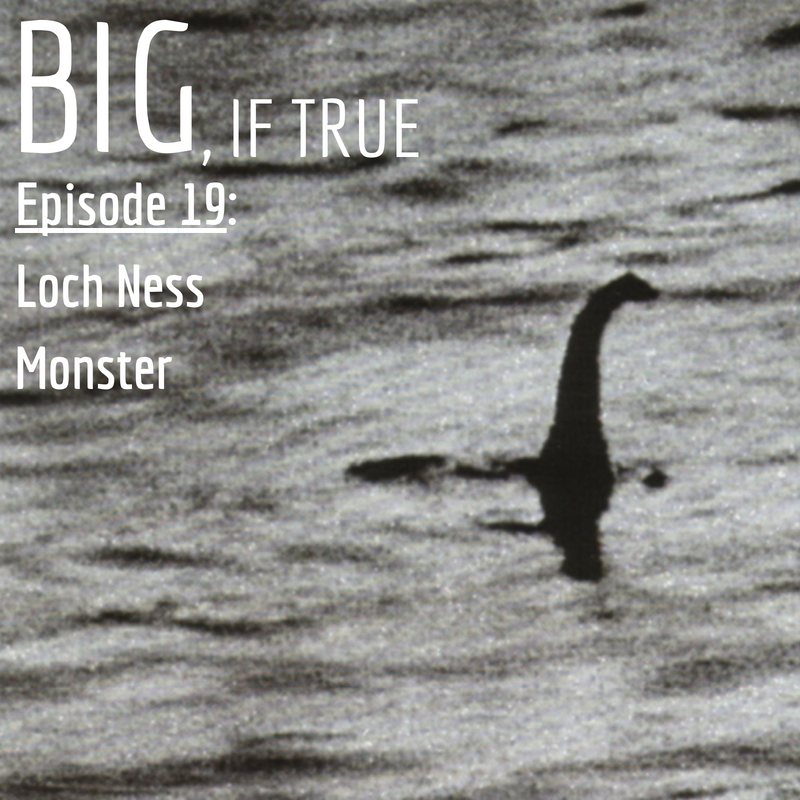 The Big, If True Podcast takes on its second ever cryptid - this time in the form of "Nessie", the Loch Ness Monster! Your hosts dive deep into the history of loch ness monster sightings and attempted searches for the creature, as well as take on the many infamous loch ness hoaxes that have taken place over the years. Also discussed are the tricky nature of lochs and bodies of water in general, the fabrication of evidence in relation to cryptids, Canada's famous Ogopogo lake monster, and much more!
Support Big, If True on Patreon at www.patreon.com/bigiftrue
Subscribe to Big, If True on Spotify, Apple Podcasts, Google Play, Stitcher, or wherever you listen to podcasts - while you're at it, leave us a rating or review telling us what you love about the show!
Email us at: bigiftruepodcast@gmail.com
Follow us on:
Twitter: bigiftruecast
Instagram: bigiftruecast
Facebook: bigiftruecast
Tumblr: bigiftruecast.tumblr.com
Minds: bigiftrue
Gab: bigiftrue
Intro/Disclaimer: Josh McLellan (http://www.fiverr.com/joshmclellan)
Music: Nessie by The Real McKenzies