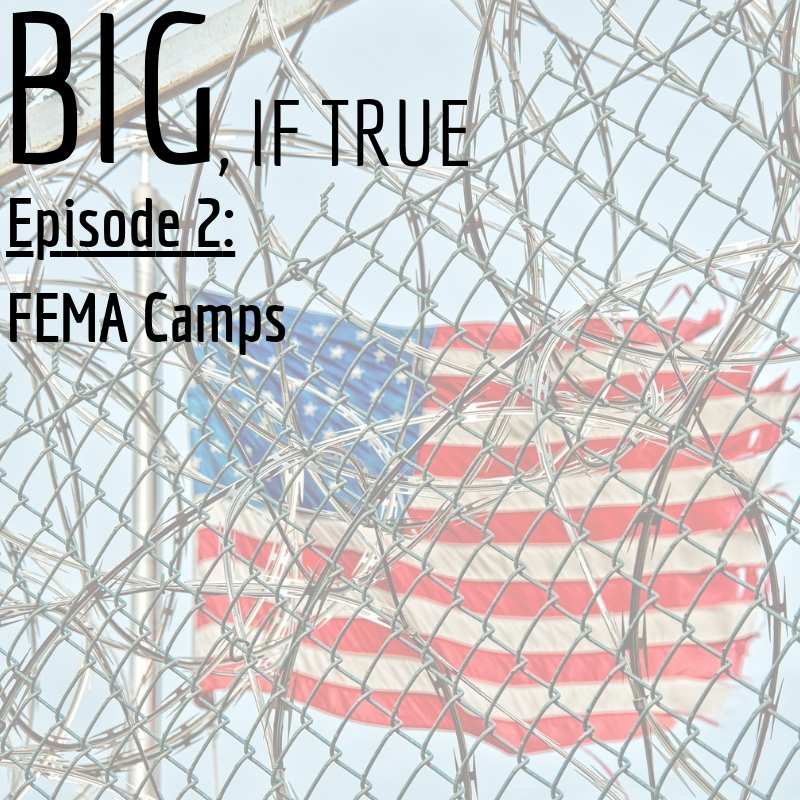 We take on the FEMA Camps conspiracy, talking about Wal-Mart, Alex Jones, and much more.
Support Big, If True on Ko-fi at www.ko-fi.com/bigiftrue or on Bandcamp at bigiftruepodcast.bandcamp.com.
Subscribe to Big, If True on Spotify, Apple Podcasts, Google Play, Stitcher, or wherever you listen to podcasts - while you're at it, leave us a rating or review telling us what you love about the show!
Email us at: bigiftruepodcast@gmail.com
Follow us on:
Twitter: bigiftruecast
Instagram: bigiftruecast
Facebook: bigiftruecast
Tumblr: bigiftruecast.tumblr.com
Minds: bigiftrue
Gab: bigiftrue
Intro/Disclaimer: Josh McLellan (http://www.fiverr.com/joshmclellan)
Music: Get Outta My Dreams, Get Into My Car by Billy Ocean