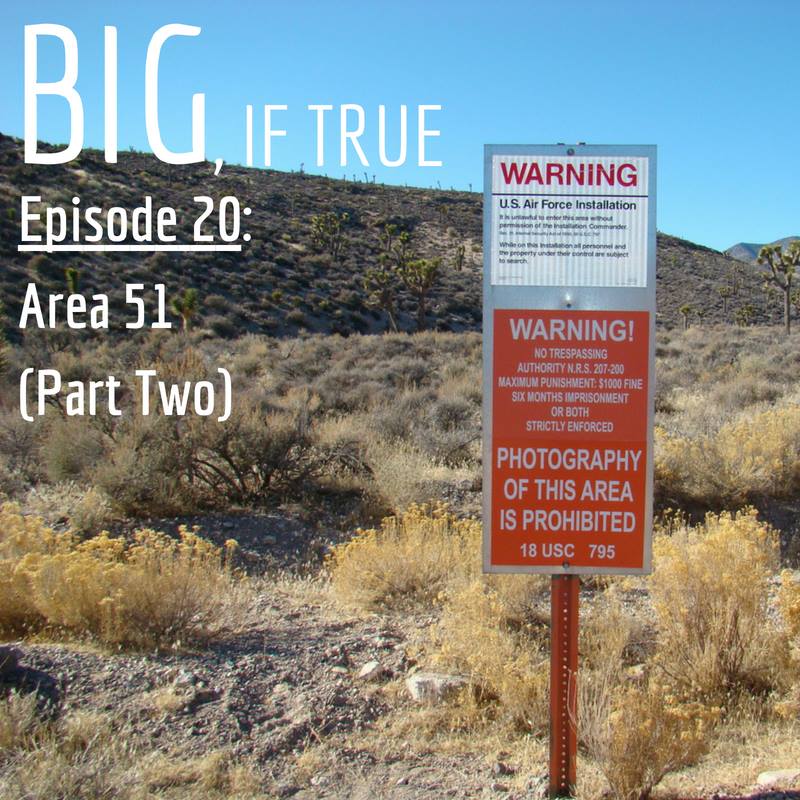 In the second part of our very special two-part episode, your hosts travel back to Area 51 and closely examine some of the many conspiracy theories surrounding the alleged United States Air Force base. We cover more history of Area 51, and dive into bizarre stories like J-Rod, the famous Bob Lazar whistleblower story, and cover Art Bell's most famous Coast to Coast AM call.
Support Big, If True on Patreon at www.patreon.com/bigiftrue
Subscribe to Big, If True on Spotify, Apple Podcasts, Google Play, Stitcher, or wherever you listen to podcasts - while you're at it, leave us a rating or review telling us what you love about the show!
Email us at: bigiftruepodcast@gmail.com
Follow us on:
Twitter: bigiftruecast
Instagram: bigiftruecast
Facebook: bigiftruecast
Tumblr: bigiftruecast.tumblr.com
Minds: bigiftrue
Gab: bigiftrue
Intro/Disclaimer: Josh McLellan (http://www.fiverr.com/joshmclellan)
Music: Animal Farm by Clutch