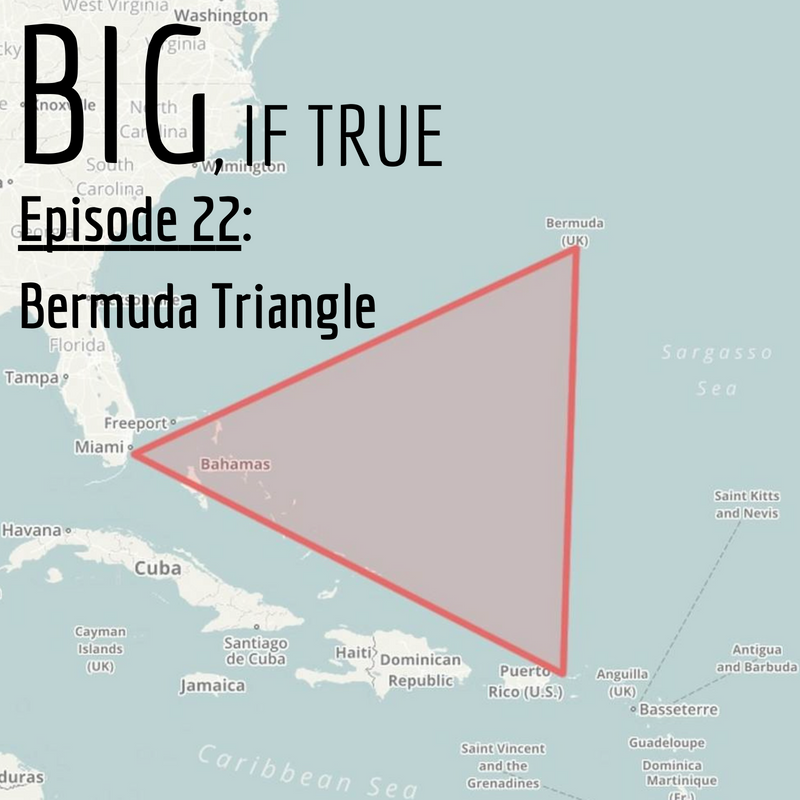 The Big, If True Podcast takes on the legend of the Bermuda Triangle, a triangular area in the Atlantic Ocean with points in Florida, Bermuda, and Puerto Rico. We discuss the idea of the Bermuda Triangle and where exactly it originated, dive deep into the long history of tragic and unexplained incidents within the Triangle, and talk about the many theories revolving around disappearances and deaths within it.
Support Big, If True on Patreon at www.patreon.com/bigiftrue
Subscribe to Big, If True on Spotify, Apple Podcasts, Google Play, Stitcher, or wherever you listen to podcasts - while you're at it, leave us a rating or review telling us what you love about the show!
Email us at: bigiftruepodcast@gmail.com
Follow us on:
Twitter: bigiftruecast
Instagram: bigiftruecast
Facebook: bigiftruecast
Tumblr: bigiftruecast.tumblr.com
Minds: bigiftrue
Gab: bigiftrue
Intro/Disclaimer: Josh McLellan (http://www.fiverr.com/joshmclellan)
Music: Triangle by Gordon Lightfoot