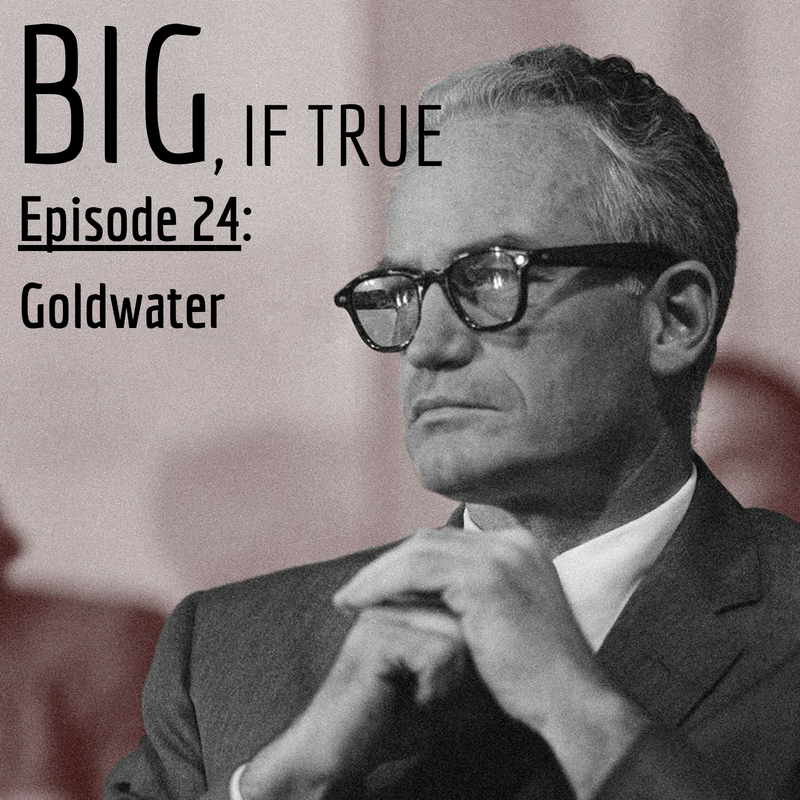 The Summer of Truth continues on the Big, If True Podcast as your hosts take on the nefarious events that took place by President Lyndon B. Johnson and the CIA during the 1964 U.S. presidential election. We discuss the history of Republican presidential candidate Barry Goldwater, the political landscape in 1964, and LBJ's illegal use of the CIA and FBI to spy on his opponents campaign throughout the summer of '64.
Support Big, If True on Patreon at www.patreon.com/bigiftrue
Subscribe to Big, If True on Spotify, Apple Podcasts, Google Play, Stitcher, or wherever you listen to podcasts - while you're at it, leave us a rating or review telling us what you love about the show!
Email us at: bigiftruepodcast@gmail.com
Follow us on:
Twitter: bigiftruecast
Instagram: bigiftruecast
Facebook: bigiftruecast
Tumblr: bigiftruecast.tumblr.com
Minds: bigiftrue
Gab: bigiftrue
Intro/Disclaimer: Josh McLellan (http://www.fiverr.com/joshmclellan)
Music: Hello Dolly by Carol Channing