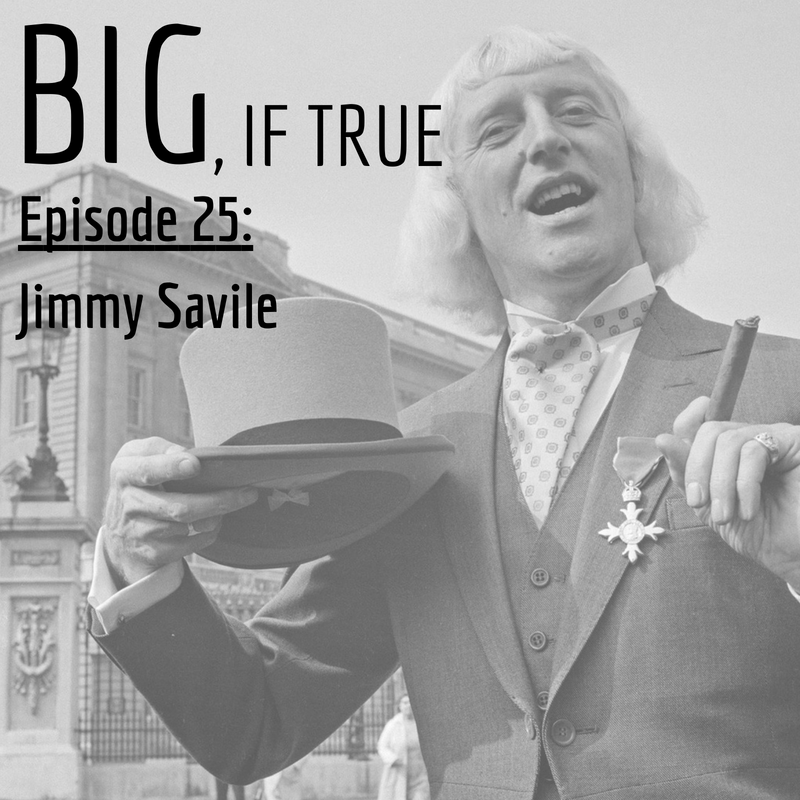 The Big, If True Podcast continues its Summer of Truth series as your hosts take on the true story of Britain's Jimmy Savile - a superstar DJ, television host, and philanthropist turned serial sexual predator. We discuss Savile's level of fame in the UK, his connections to the Royal Family and former Prime Minister Margaret Thatcher, as well as the major scandal that broke soon after his death involving the BBC and Savile's many sex crimes.
Support Big, If True on Patreon at www.patreon.com/bigiftrue
Subscribe to Big, If True on Spotify, Apple Podcasts, Google Play, Stitcher, or wherever you listen to podcasts - while you're at it, leave us a rating or review telling us what you love about the show!
Email us at: bigiftruepodcast@gmail.com
Follow us on:
Twitter: bigiftruecast
Instagram: bigiftruecast
Facebook: bigiftruecast
Tumblr: bigiftruecast.tumblr.com
Minds: bigiftrue
Gab: bigiftrue
Intro/Disclaimer: Josh McLellan (http://www.fiverr.com/joshmclellan)
Music: I Left My Heart In Papworth General by Half Man Half Biscuit