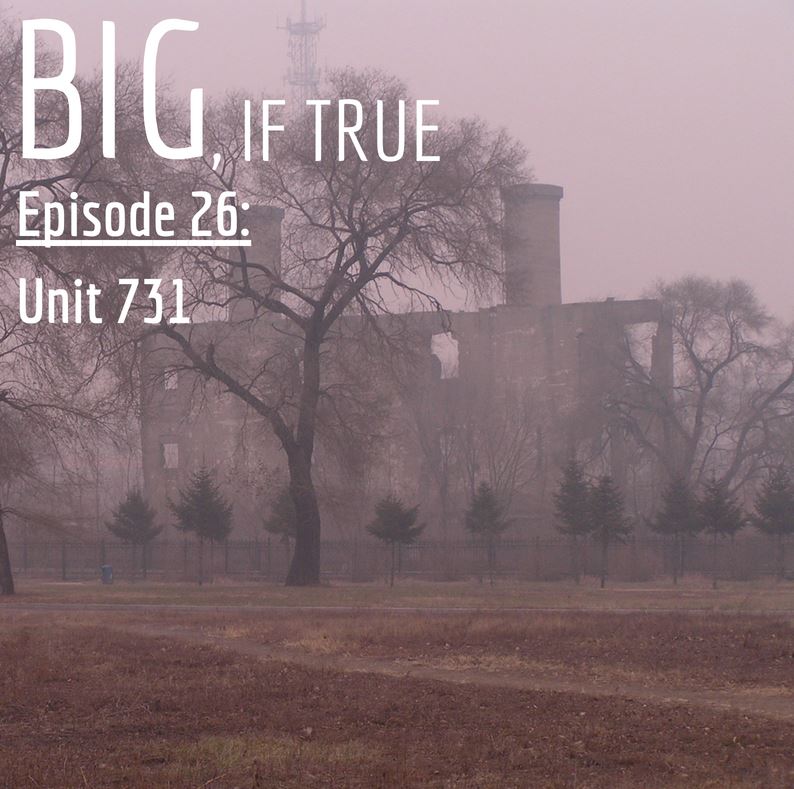 The Big If True Podcast's Summer of Truth rolls on as we discuss the horrific events that took place within Unit 731 - a biological and chemical warfare testing unit that conducted live tests on human beings during World War II. We cover the strained relationship between Japan and China during the period, the buildup to Unit 731's establishment, Surgeon General Shiro Ishii, the crimes committed within the Unit, and even talk about the exploitation movie Men Behind the Sun.
Support Big, If True on Patreon at www.patreon.com/bigiftrue
Subscribe to Big, If True on Spotify, Apple Podcasts, Google Play, Stitcher, or wherever you listen to podcasts - while you're at it, leave us a rating or review telling us what you love about the show!
Email us at: bigiftruepodcast@gmail.com
Follow us on:
Twitter: bigiftruecast
Instagram: bigiftruecast
Facebook: bigiftruecast
Tumblr: bigiftruecast.tumblr.com
Minds: bigiftrue
Gab: bigiftrue
Intro/Disclaimer: Josh McLellan (http://www.fiverr.com/joshmclellan)
Music: The Breeding House by Bruce Dickinson