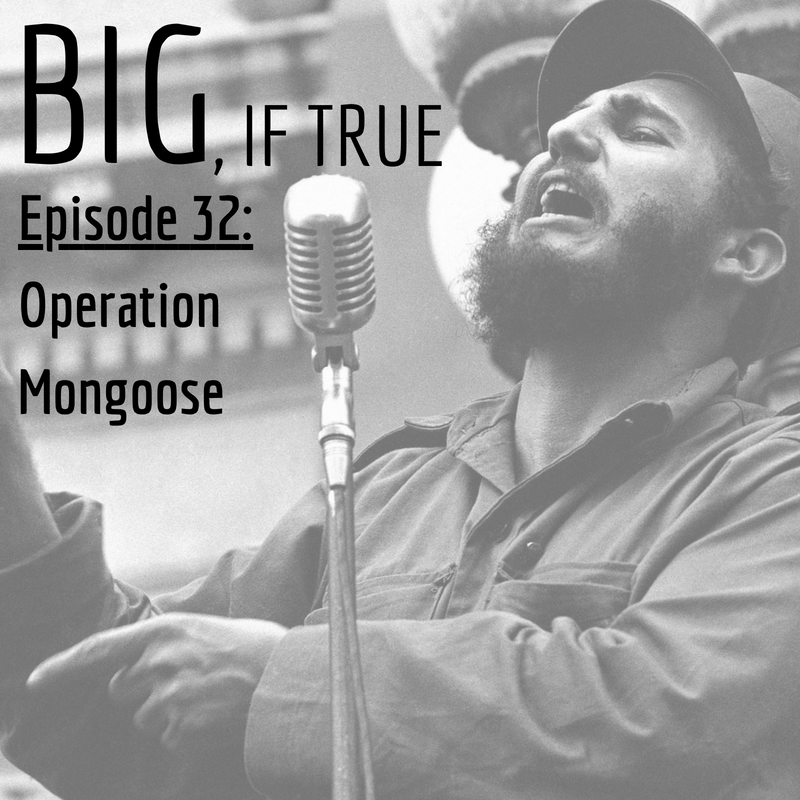 Matt and Kayla wrap up the Summer of Truth series with one final trip to Cold War-era Cuba, discussing Operation Mongoose - the CIA plot to assassinate Fidel Castro and other high ranking Cuban officials through a series of extremely ridiculous means. Along the way, we talk about the lead up to the creation of the Cuban Project, Robert Kennedy's involvement in overseeing Operation Mongoose, the CIA's many (many) failed attempts to kill Castro, the Cuban Missile Crisis, and much more.
Support Big, If True on Patreon at www.patreon.com/bigiftrue
Subscribe to Big, If True on Spotify, Apple Podcasts, Google Play, Stitcher, or wherever you listen to podcasts - while you're at it, leave us a rating or review telling us what you love about the show!
Email us at: bigiftruepodcast@gmail.com
Follow us on:
Twitter: bigiftruecast
Instagram: bigiftruecast
Facebook: bigiftruecast
Tumblr: bigiftruecast.tumblr.com
Minds: bigiftrue
Gab: bigiftrue
Intro/Disclaimer: Josh McLellan (http://www.fiverr.com/joshmclellan)
Music: President Kennedy by Son House