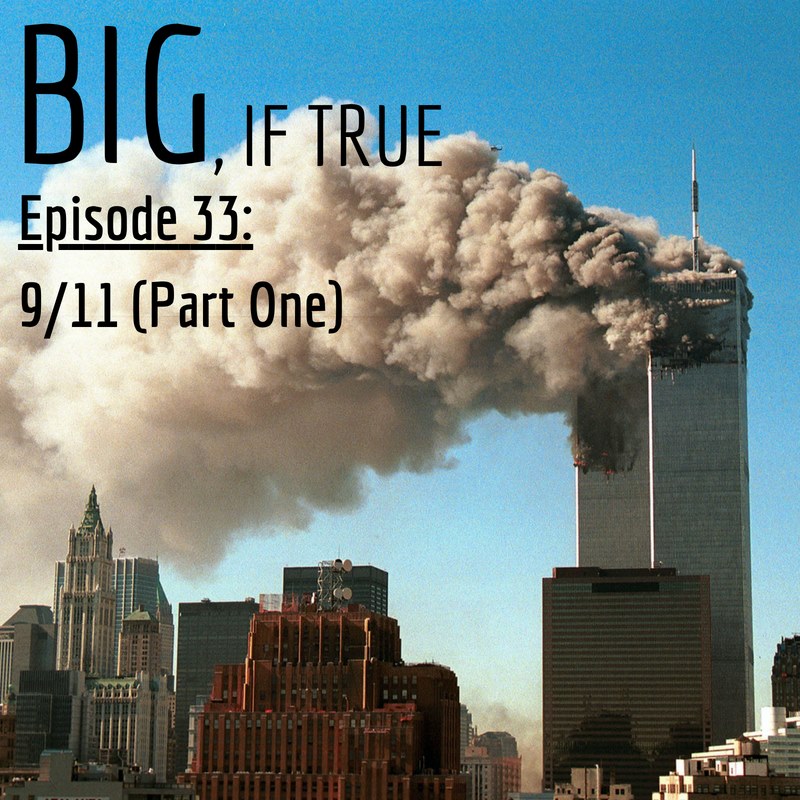 The Big, If True Podcast takes on one of the most consequential events in modern American history - the September 11th attacks on the World Trade Center. In the first part in our very special two part episode, we take a look at the "official story" behind the tragic events. Matt and Kayla also talk about the lead up to the events and set the precedent that would be required for the attacks to take place, share their own personal 9/11 stories, and break down the events of the day as they happened.
Support Big, If True on Patreon at www.patreon.com/bigiftrue
Subscribe to Big, If True on Spotify, Apple Podcasts, Google Play, Stitcher, or wherever you listen to podcasts - while you're at it, leave us a rating or review telling us what you love about the show!
Email us at: bigiftruepodcast@gmail.com
Follow us on:
Twitter: bigiftruecast
Instagram: bigiftruecast
Facebook: bigiftruecast
Tumblr: bigiftruecast.tumblr.com
Minds: bigiftrue
Gab: bigiftrue
Intro/Disclaimer: Josh McLellan (http://www.fiverr.com/joshmclellan)
Music: My Blue Manhattan by Ryan Adams