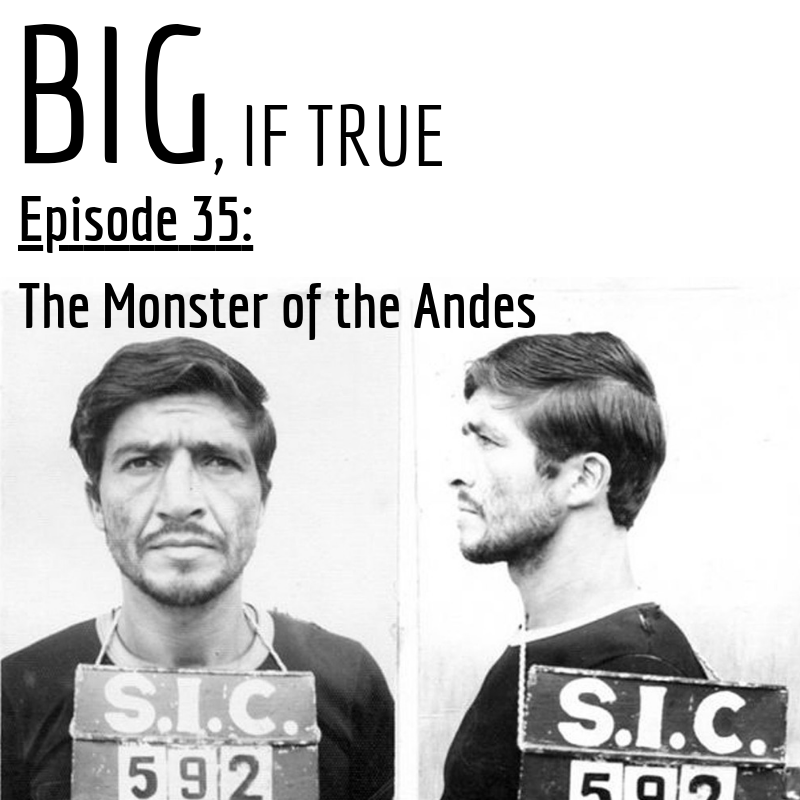 Spooktober is finally here as the Big, If True podcast takes on one of the scariest serial killers in modern history - Pedro Lopez, the "Monster of the Andes". Matt and Kayla discuss Lopez's upbringing and the events that would elevate him from a simple street kid to one of the most prolific killers in history, as well as dive into the many times he was captured and subsequently released because of a fatally flawed justice system.
Support Big, If True on Patreon at www.patreon.com/bigiftrue
Subscribe to Big, If True on Spotify, Apple Podcasts, Google Play, Stitcher, or wherever you listen to podcasts - while you're at it, leave us a rating or review telling us what you love about the show!
Email us at: bigiftruepodcast@gmail.com
Follow us on:
Twitter: bigiftruecast
Instagram: bigiftruecast
Facebook: bigiftruecast
Tumblr: bigiftruecast.tumblr.com
Minds: bigiftrue
Gab: bigiftrue
Intro/Disclaimer: Josh McLellan (http://www.fiverr.com/joshmclellan)
Music: Psycho Killer by Talking Heads