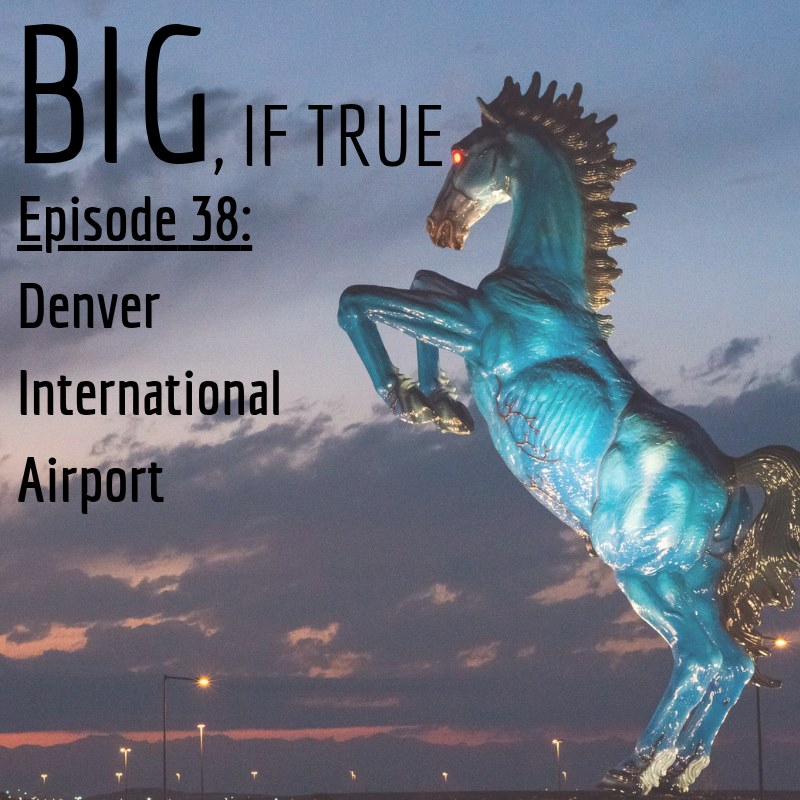 *Please excuse the less than stellar audio quality in this episode and the next - we ran into some unexpected technical difficulties.
The Denver International Airport is one of the largest airports in the entire world, hosting more than 60 million travelers every single year. Despite having a relatively clean history, the DIA is host to a number of conspiracy theories which say that world elites are behind the construction and management of the airport, possibly to house the rich and powerful in the event of a nuclear annihilation, or to house mass quantities of civilians in times of civil unrest. Is the DIA the host of secret societies and bad actors, or is it just another normal airport? Find out on this week's Big, If True.
Support Big, If True on Patreon at www.patreon.com/bigiftrue
Subscribe to Big, If True on Apple Podcasts, Google Play, Stitcher, or wherever you listen to podcasts - while you're at it, leave us a rating or review telling us what you love about the show!
Email us at: bigiftruepodcast@gmail.com
Follow us on Twitter, Instagram, and Facebook.
Intro/Disclaimer: Josh McLellan
Music: Take Me Home, Country Roads by John Denver