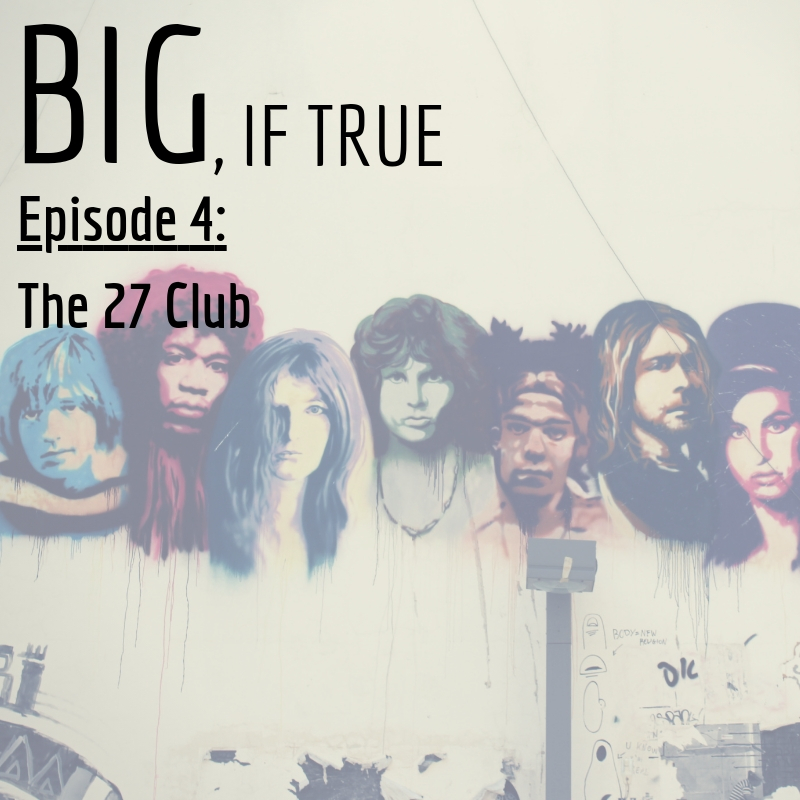 The hosts of Big, If True take on the 27 Club and discuss the tragic and bizarre deaths of Robert Johnson, Brian Jones, Jimi Hendrix, Janis Joplin, Jim Morrison, Kurt Cobain, Amy Winehouse, and more.
Support Big, If True on Ko-fi at www.ko-fi.com/bigiftrue or on Bandcamp at bigiftruepodcast.bandcamp.com.
Subscribe to Big, If True on Spotify, Apple Podcasts, Google Play, Stitcher, or wherever you listen to podcasts - while you're at it, leave us a rating or review telling us what you love about the show!
Email us at: bigiftruepodcast@gmail.com
Follow us on:
Twitter: bigiftruecast
Instagram: bigiftruecast
Facebook: bigiftruecast
Tumblr: bigiftruecast.tumblr.com
Minds: bigiftrue
Gab: bigiftrue
Intro/Disclaimer: Josh McLellan (http://www.fiverr.com/joshmclellan)
Music: Frances Farmer Will Have Her Revenge on Seattle by Nirvana