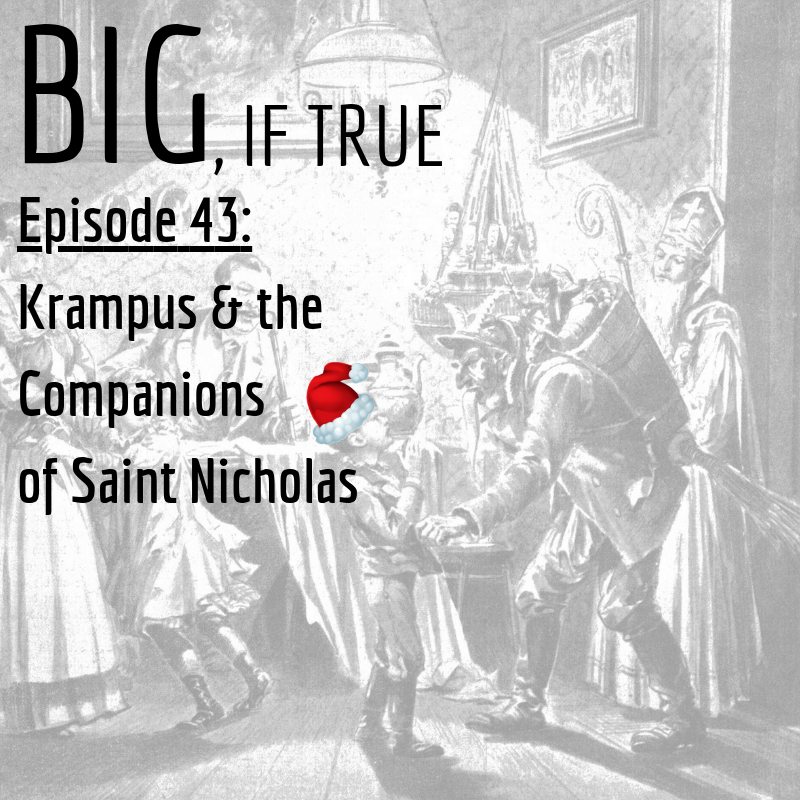 Happy holidays to all of our listeners! In our first of three holiday-themed episodes, Matt and Kayla take a look at the long history of European Christmas traditions. They cover Saint Nicholas, Krampus, Black Pete, Belsnickel, and other terrifying companions of Saint Nick, as well as give a brief overview of the history of Santa Claus.
PSA: Big, If True is now available on Spotify, thanks to our new home on Podbean! Don't forget to re-subscribe to Big, If True on iTunes and Apple Podcasts.
Support Big, If True on Patreon at www.patreon.com/bigiftrue
Subscribe to Big, If True on Spotify, Apple Podcasts, Google Play, Podbean, Stitcher, or wherever you listen to podcasts - while you're at it, leave us a rating or review telling us what you love about the show!
Email us at: bigiftruepodcast@gmail.com
Follow us on Twitter, Instagram, and Facebook.
Intro/Disclaimer: Josh McLellan
Music: Baby, It's Cold Outside by Dean Martin