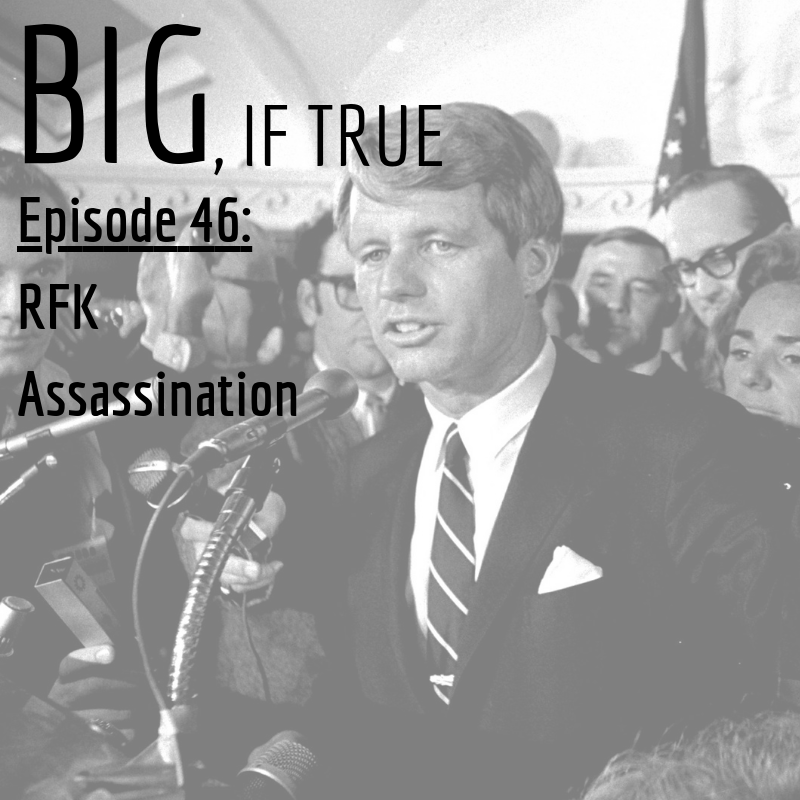 Robert F. Kennedy looked to pick up where his brother John left off, working to usher in an era of hope in the United States which would see an increased focus on civil rights, getting troops out of Vietnam, and ensuring a better overall deal for all Americans. Before Bobby could even begin to make good on his promises, he was gunned down by a young Palestinian man named Sirhan Sirhan. On this week's episode, we talk about the life and times of Bobby Kennedy, look at the circumstances behind his assassination, and talk about some of the suspicious aspects behind RFK's tragic killing.
Support Big, If True on Patreon at www.patreon.com/bigiftrue
Subscribe to Big, If True on Spotify, Apple Podcasts, Google Play, Podbean, Stitcher, or wherever you listen to podcasts - while you're at it, leave us a rating or review telling us what you love about the show!
Email us at: bigiftruepodcast@gmail.com
Follow us on Twitter, Instagram, Facebook, Tumblr, Minds, and Gab.
Intro/Disclaimer: Josh McLellan
Music: Abraham, Martin and John by Dion