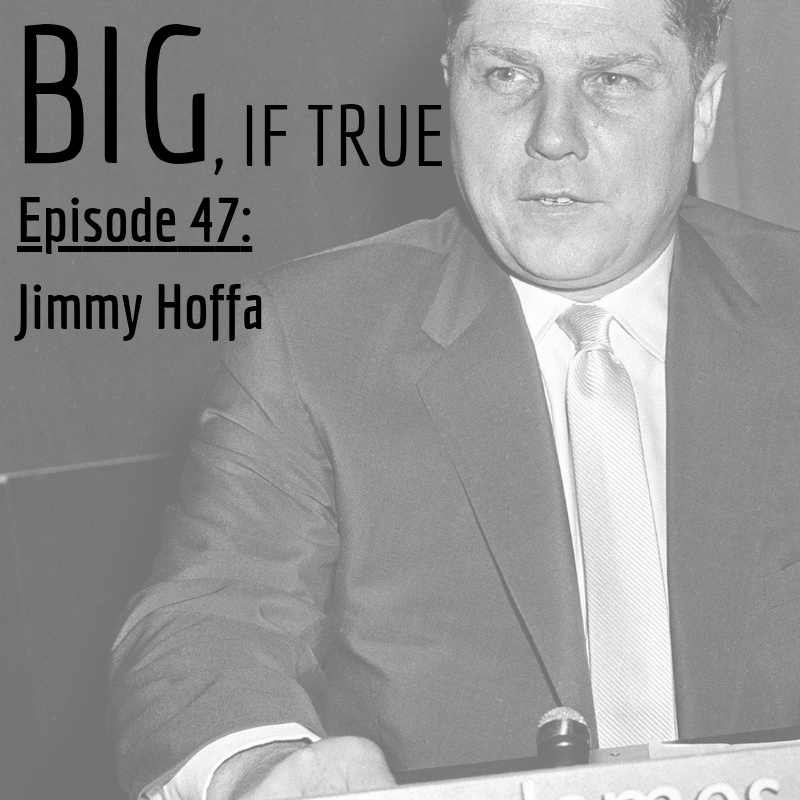 Jimmy Hoffa, former leader of the International Brotherhood of Teamsters, was at one point considered by Attorney General Robert F. Kennedy to be one of the most powerful men in the United States. In a quick spin-off of Big, If True's Kennedy family series, Matt and Kayla take a look at the life and mysterious disappearance of Jimmy Hoffa, covering his famous feud with RFK, his meteoric rise to becoming president of the Teamsters, and the bizarre details behind his disappearance.
Support Big, If True on Patreon at www.patreon.com/bigiftrue
Subscribe to Big, If True on Apple Podcasts, Google Play, Stitcher, or wherever you listen to podcasts - while you're at it, leave us a rating or review telling us what you love about the show!
Email us at: bigiftruepodcast@gmail.com
Follow us on Twitter, Instagram, Facebook, Tumblr, Minds, and Gab.
Intro/Disclaimer: Josh McLellan
Music: Two Hands and a Hat by Black Happy