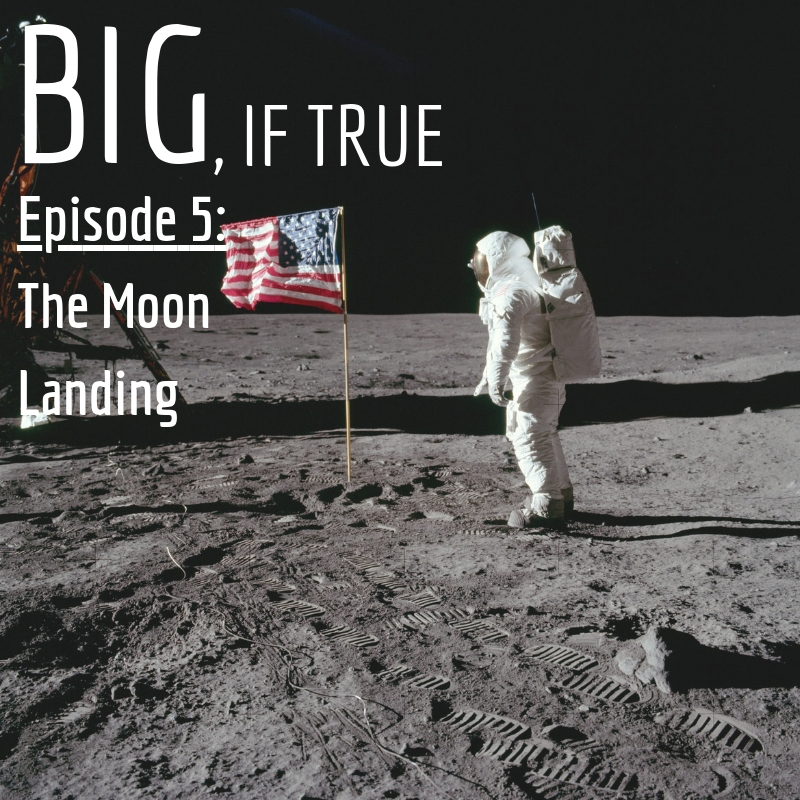 Matt and Kayla take on the immortal moon landing hoax conspiracy. Did Apollo 11 actually make it to the moon against all odds, or was the moon landing staged somewhere here on Earth? Find out on this week's episode of the Big, If True Podcast!
Support Big, If True on Patreon at www.patreon.com/bigiftrue
Subscribe to Big, If True on Spotify, Apple Podcasts, Google Play, Stitcher, or wherever you listen to podcasts - while you're at it, leave us a rating or review telling us what you love about the show!
Email us at: bigiftruepodcast@gmail.com
Follow us on:
Twitter: bigiftruecast
Instagram: bigiftruecast
Facebook: bigiftruecast
Tumblr: bigiftruecast.tumblr.com
Minds: bigiftrue
Gab: bigiftrue
Intro/Disclaimer: Josh McLellan (http://www.fiverr.com/joshmclellan)
Music: The Sun's Gone Dim and the Sky's Turned Black by Johann Johannsson