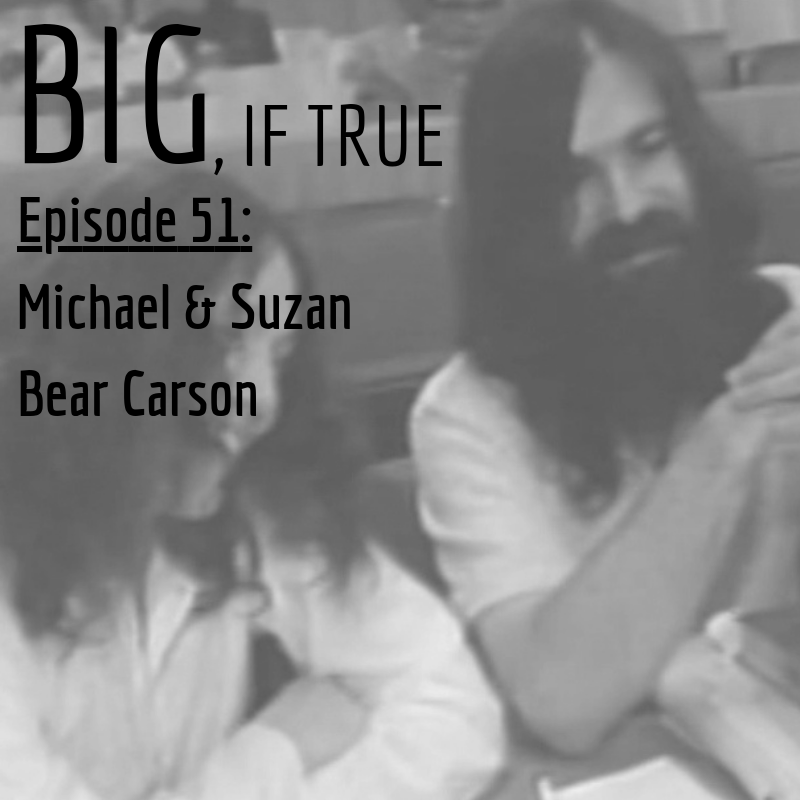 Michael and Suzan Bear Carson, two vagabonds living the hippie lifestyle in 1980's California, undertook one of the most bizarre series of murders in the history of killer couples. The self-described "vegetarian Muslim warriors" would hear LSD-induced messages from God, who told them to rid the world of so-called "witches". This would lead the couple to killing three strangers over a period of just over two years, eventually being branded the "San Francisco Witch Killers". In the first episode in our Deadly Love series, we take a look at the lives, crimes, and the eventual capture of Michael and Suzan Bear Carson.
Support Big, If True on Patreon at www.patreon.com/bigiftrue
Subscribe to Big, If True on Apple Podcasts, Google Play, Stitcher, or wherever you listen to podcasts - while you're at it, leave us a rating or review telling us what you love about the show!
Email us at: bigiftruepodcast@gmail.com
Follow us on:
Twitter: bigiftruecast
Instagram: bigiftruecast
Facebook: bigiftruecast
Tumblr: bigiftruecast.tumblr.com
Minds: bigiftrue
Gab: bigiftrue
Intro/Disclaimer: Josh McLellan (http://www.fiverr.com/joshmclellan)
Music: Murder Mountain by Peter J Hopkins