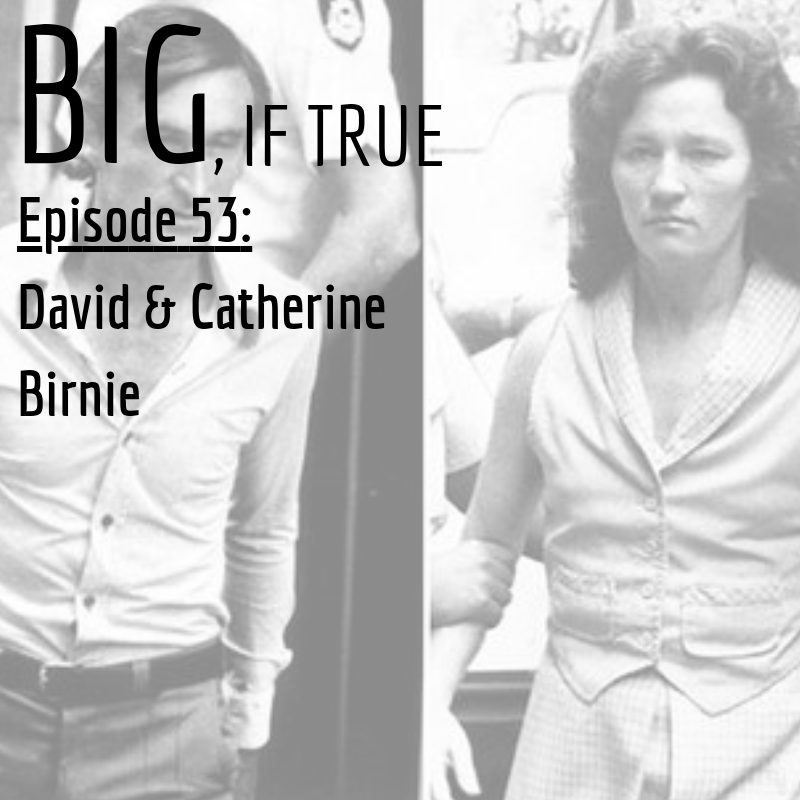 David Birnie and Catherine Harrison, two childhood lovers with troubled pasts, would both be arrested in their adolescent years and separated for nearly two decades following a series of petty criminal offences. In the mid-1980's, David and Catherine would finally reunite and quickly escalate their history of petty crime to much more serious offences - the abduction, rape, and murder of at least four different young women in Western Australia. In the penultimate episode of our "Deadly Love" series, Matt and Kayla tackle the lives and crimes of David and Catherine Birnie, the Moorhouse Murderers.
Support Big, If True on Patreon at www.patreon.com/bigiftrue
Subscribe to Big, If True on Apple Podcasts, Google Play, Stitcher, or wherever you listen to podcasts - while you're at it, leave us a rating or review telling us what you love about the show!
Email us at: bigiftruepodcast@gmail.com
Follow us on:
Twitter: bigiftruecast
Instagram: bigiftruecast
Facebook: bigiftruecast
Tumblr: bigiftruecast.tumblr.com
Minds: bigiftrue
Gab: bigiftrue
Intro/Disclaimer: Josh McLellan (http://www.fiverr.com/joshmclellan)
Music: Hounds of Love by Kate Bush