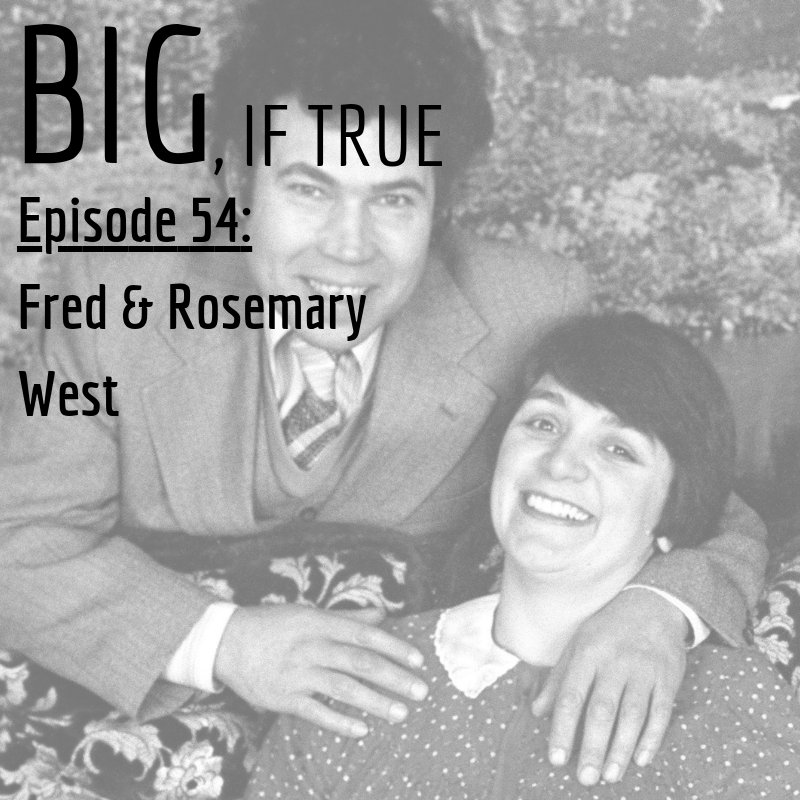 Fred and Rosemary West are two of England's most notorious serial killers, responsible for kidnapping, raping, and murdering at least twelve young women between the 1960's and 80's. Fred and Rose's unspeakable crimes led them to becoming known as the "House of Horrors" murderers, unleashing their twisted sexual proclivities on everybody around them - even their young children. In the final episode of their "Deadly Love" series, Matt and Kayla discuss the many sadistic crimes of England's Fred and Rosemary West.
Support Big, If True on Patreon at www.patreon.com/bigiftrue
Subscribe to Big, If True on Apple Podcasts, Google Play, Stitcher, or wherever you listen to podcasts - while you're at it, leave us a rating or review telling us what you love about the show!
Email us at: bigiftruepodcast@gmail.com
Follow us on:
Twitter: bigiftruecast
Instagram: bigiftruecast
Facebook: bigiftruecast
Tumblr: bigiftruecast.tumblr.com
Minds: bigiftrue
Gab: bigiftrue
Intro/Disclaimer: Josh McLellan (http://www.fiverr.com/joshmclellan)
Music: Evil by Interpol