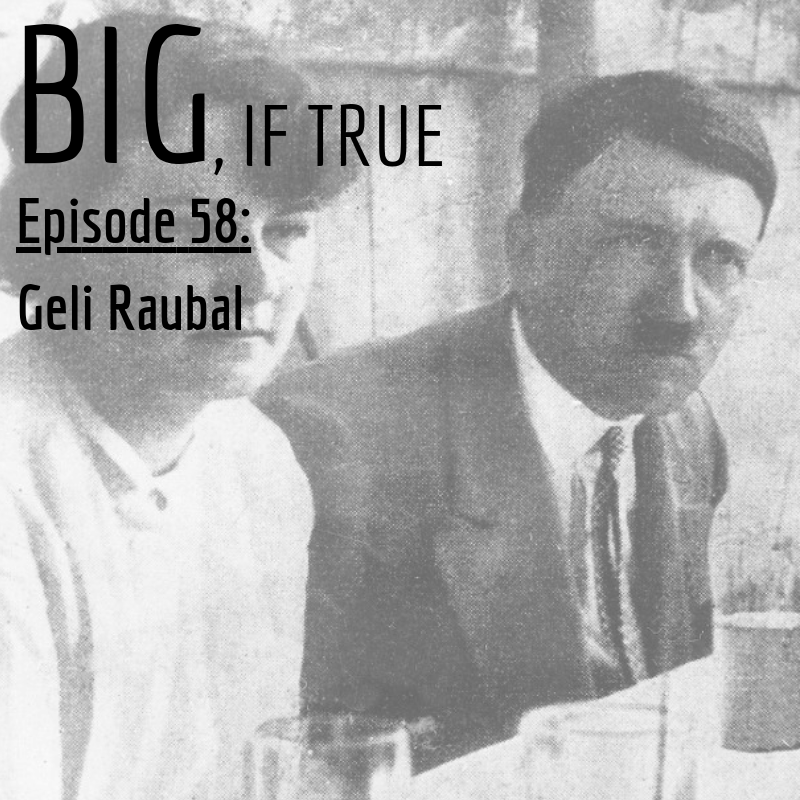 Geli Raubal, daughter of Adolf Hitler's half-sister Angela, was said to be the only woman that Hitler ever truly loved. During the early years of the Nazi Party's rapid rise in the political sphere of the Weimar Republic, young Geli caught the eye of her much older "Uncle Alf", leading to years of Raubal being kept as something of a hostage to Hitler's desires. Ultimately, it would end in the mysterious death of the 23-year old Geli Raubal, and lead Adolf Hitler into an alleged period of deep depression at one of the most crucial points in his career.
Support Big, If True on Patreon at www.patreon.com/bigiftrue
Subscribe to Big, If True on Apple Podcasts, Google Play, Stitcher, or wherever you listen to podcasts - while you're at it, leave us a rating or review telling us what you love about the show!
Email us at: bigiftruepodcast@gmail.com
Follow us on:
Twitter: bigiftruecast
Instagram: bigiftruecast
Facebook: bigiftruecast
Tumblr: bigiftruecast.tumblr.com
Minds: bigiftrue
Gab: bigiftrue
Intro/Disclaimer: Josh McLellan (http://www.fiverr.com/joshmclellan)
Music: Hell March by Frank Klepacki