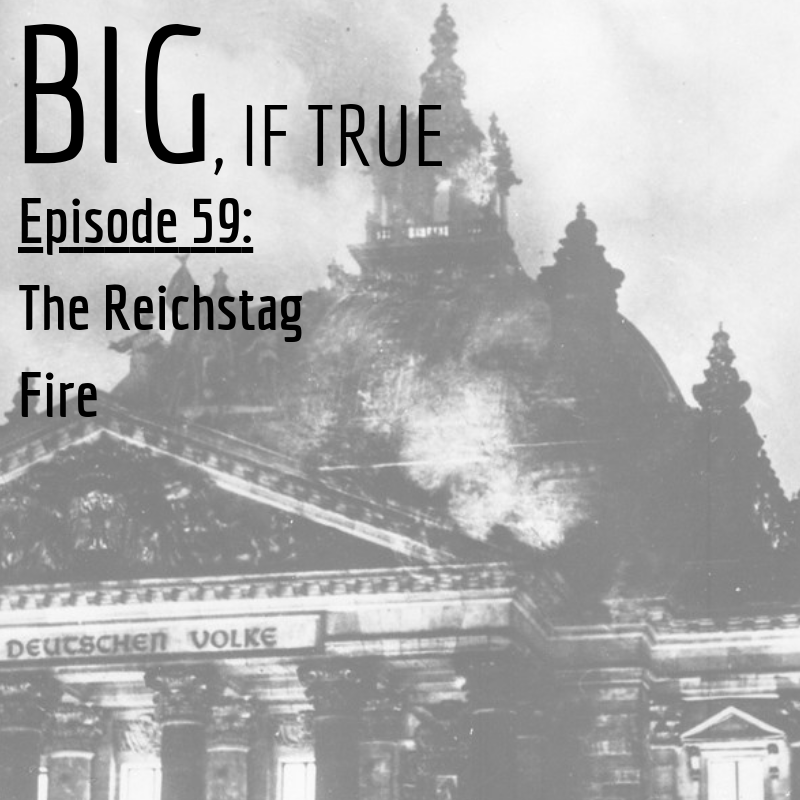 1933's Reichstag fire is perhaps the most pivotal moment in the rise of the Nazi Party to power in Germany. The burning of the Reichstag allowed Adolf Hitler and the leading Nazi elite to consolidate their power, passing the Reichstag Fire Decree and the Enabling Act of 1933 that would strip away the fundamental rights of German citizens, and give Adolf Hitler the power of both the presidency and the chancellorship. In the second part of our "Nazi Conspiracy" series, we take a look at the Reichstag Fire and the fall out from the event, and discuss Marinus van der Lubbe, the alleged arson responsible for starting the fire.
Support Big, If True on Patreon at www.patreon.com/bigiftrue
Subscribe to Big, If True on Apple Podcasts, Google Play, Stitcher, or wherever you listen to podcasts - while you're at it, leave us a rating or review telling us what you love about the show!
Email us at: bigiftruepodcast@gmail.com
Follow us on:
Twitter: bigiftruecast
Instagram: bigiftruecast
Facebook: bigiftruecast
Tumblr: bigiftruecast.tumblr.com
Minds: bigiftrue
Gab: bigiftrue
Intro/Disclaimer: Josh McLellan (http://www.fiverr.com/joshmclellan)
Music: Hell March by Frank Klepacki