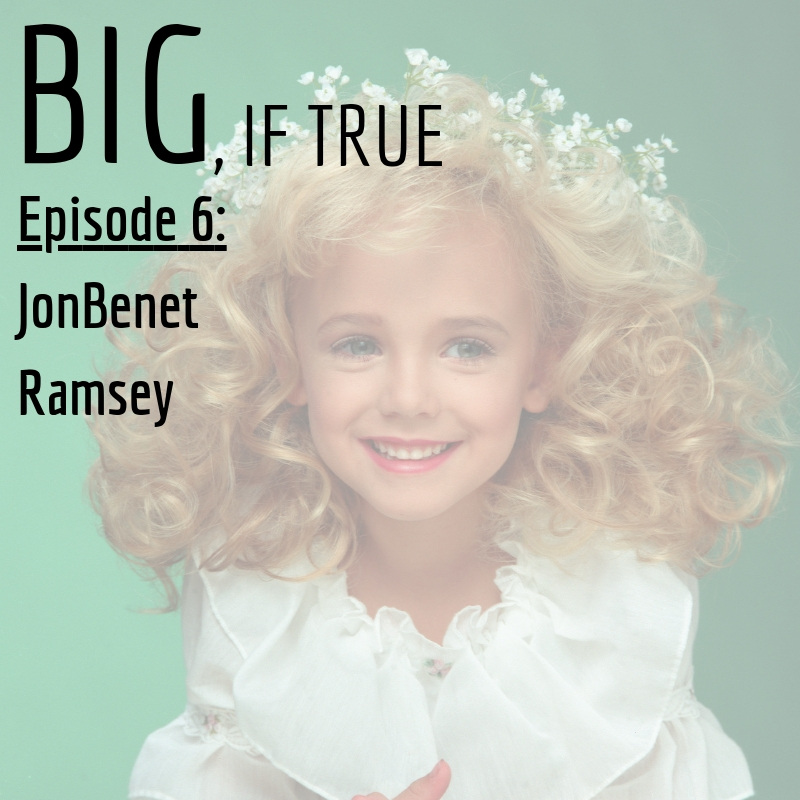 The Big, If True Podcast takes on its very first unsolved mystery case - the infamous "kidnapping" and subsequent murder of 6-year old beauty pageant contestant, JonBenet Ramsey. What makes the Ramsey case so unique? Who are the prime suspects? Why hasn't the case been cracked after more than 20 years? Find out on the Big, If True Podcast!
Support Big, If True on Patreon at www.patreon.com/bigiftrue
Subscribe to Big, If True on Apple Podcasts, Google Play, Stitcher, or wherever you listen to podcasts - while you're at it, leave us a rating or review telling us what you love about the show!
Email us at: bigiftruepodcast@gmail.com
Follow us on Twitter, Instagram, and Facebook.
Intro/Disclaimer: Josh McLellan
Music: Alex by Wild Child