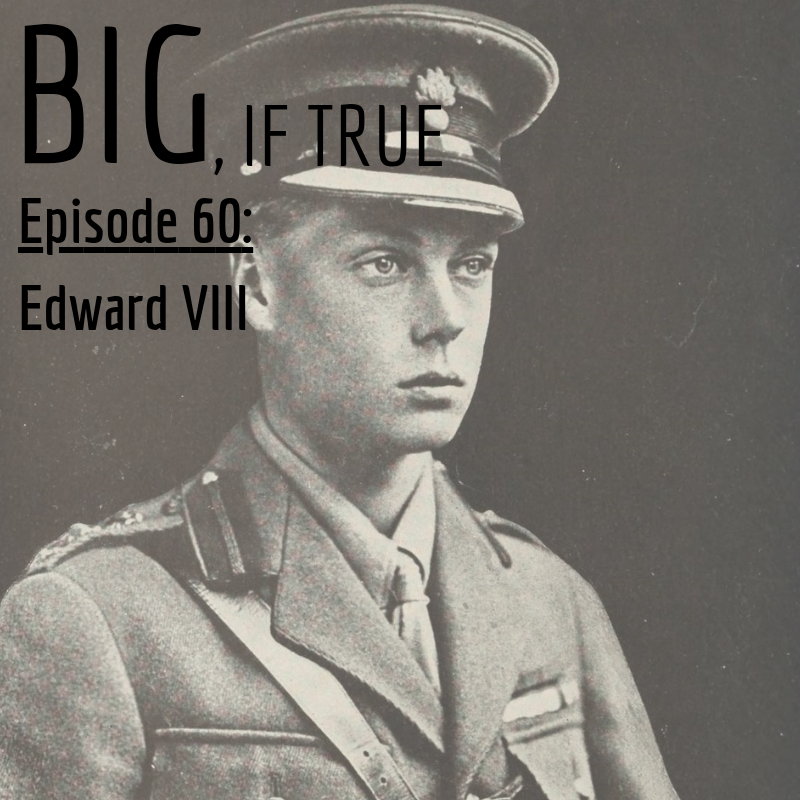 King Edward VIII reigned for just 327 days, abdicating the throne after a crisis that involved his being romantically involved with an American divorcee named Wallis Simpson. Following his abdication of the throne, both Edward and his new wife were roundly accused of being Nazi sympathisers, with both having close ties to Nazi government elites. Edward would regularly correspond with Nazi officials, allegedly making statements on more than one occasion that indicated that his loyalty to Britain was now in question. This would lead to the Nazis devising a plan that allegedly involved installing Edward as king once again, using his questionable loyalty to their advantage.
In this episode, we discuss the state of Nazi Germany from 1933 to 1936, the Edward VIII abdication crisis, Operation Willi, the Marburg Files, and much more.
Support Big, If True on Patreon at www.patreon.com/bigiftrue
Subscribe to Big, If True on Apple Podcasts, Google Play, Stitcher, or wherever you listen to podcasts - while you're at it, leave us a rating or review telling us what you love about the show!
Email us at: bigiftruepodcast@gmail.com
Follow us on:
Twitter: bigiftruecast
Instagram: bigiftruecast
Facebook: bigiftruecast
Tumblr: bigiftruecast.tumblr.com
Minds: bigiftrue
Gab: bigiftrue
Intro/Disclaimer: Josh McLellan (http://www.fiverr.com/joshmclellan)
Music: Hell March by Frank Klepacki