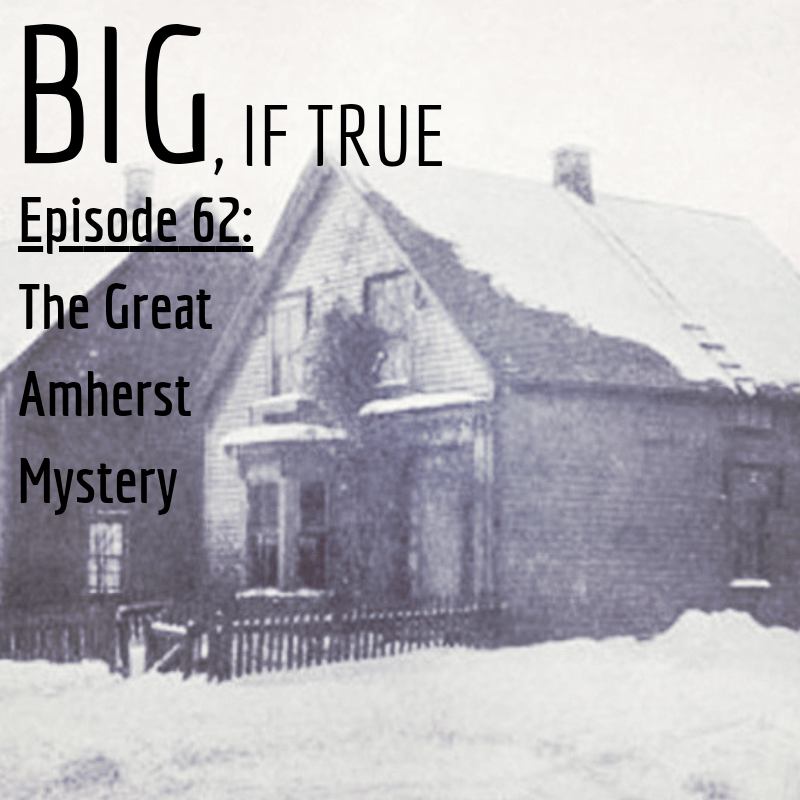 The Great Amherst Mystery is one of Canada's most famous hauntings, and has been cited as being one of the most credible examples of explainable paranormal phenomena in history. The events saw 18-year old Esther Cox and her family be tortured by the presence of spirits for nearly a year, before ending almost as soon as it all began. Actor Walter Hubbell famously wrote about the case, gathering a number of eyewitnesses for testimony, and having them sign an affidavit for the release of his book The Great Amherst Mystery: A True Narrative of the Supernatural. In this episode, we talk about Amherst, Nova Scotia, Esther Cox, and the events that took place from September 1878 until the following summer.
Support Big, If True on Patreon at www.patreon.com/bigiftrue
Subscribe to Big, If True on Apple Podcasts, Google Play, Stitcher, or wherever you listen to podcasts - while you're at it, leave us a rating or review telling us what you love about the show!
Email us at: bigiftruepodcast@gmail.com
Follow us on:
Twitter: bigiftruecast
Instagram: bigiftruecast
Facebook: bigiftruecast
Tumblr: bigiftruecast.tumblr.com
Minds: bigiftrue
Gab: bigiftrue
Intro/Disclaimer: Josh McLellan (http://www.fiverr.com/joshmclellan)
Music: Mushaboom by Feist