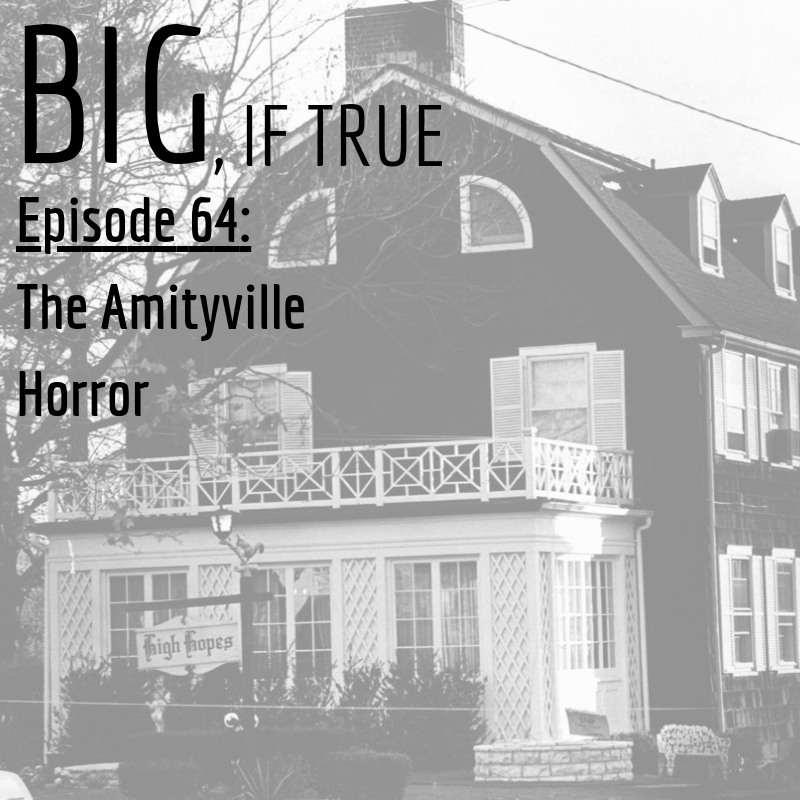 On November 13, 1974, 23-year old Ronald DeFeo Jr. murdered his father, mother, and four siblings late in the night as they slept soundly at their home in Amityville, Long Island. 13 months later, George and Kathleen Lutz and their three children moved into the same house, allegedly experiencing 28 straight days of unexplained terror that would spawn an iconic novel and a famous series of horror films. In the third part of our four-part hauntings series, we take a look at the events that transpired at 112 Ocean Avenue, break down the aftermath of the alleged hauntings, as well as discuss theories about it being a hoax.
Support Big, If True on Patreon at www.patreon.com/bigiftrue
Subscribe to Big, If True on Apple Podcasts, Google Play, Stitcher, or wherever you listen to podcasts - while you're at it, leave us a rating or review telling us what you love about the show!
Email us at: bigiftruepodcast@gmail.com
Follow us on:
Twitter: bigiftruecast
Instagram: bigiftruecast
Facebook: bigiftruecast
Tumblr: bigiftruecast.tumblr.com
Minds: bigiftrue
Gab: bigiftrue
Intro/Disclaimer: Josh McLellan (http://www.fiverr.com/joshmclellan)
Music: https://www.purple-planet.com