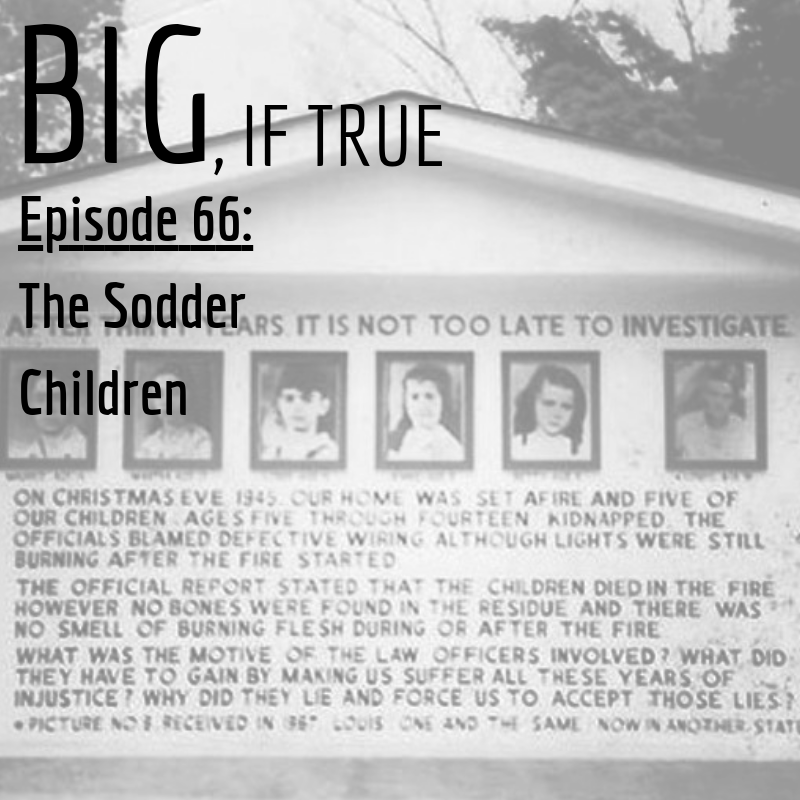 Christmas 1945 began much like any other holiday for the Sodder family. The boys worked with their father during the day, a number of the children stayed up late on Christmas Eve to play with their new toys, and the rest went to bed in preparation for the busy day ahead. In the middle of the night, the Sodder family home was mysteriously engulfed in flames, with the Sodder parents and four of their children managing to escape. They watched on helplessly as their beloved home burned to the ground, trying desperately to call to the five children who hadn't made it out. By the morning, the home had been reduced to a pile of ashes and five of the Sodder children were seemingly dead. No remains of the five Sodder children were ever found, and the weeks and months following the fire saw dozens of reported sightings of the missing Sodder children.
On this week's episode, we discuss the tragic disappearance of Maurice, Martha, Louis, Jennie, and Betty Sodder, and the lifelong attempts by their parents George and Jennie to find out what happened to their children on Christmas 1945.
Support Big, If True on Patreon at www.patreon.com/bigiftrue
Subscribe to Big, If True on Apple Podcasts, Google Play, Stitcher, or wherever you listen to podcasts - while you're at it, leave us a rating or review telling us what you love about the show!
Email us at: bigiftruepodcast@gmail.com
Follow us on:
Twitter: bigiftruecast
Instagram: bigiftruecast
Facebook: bigiftruecast
Tumblr: bigiftruecast.tumblr.com
Minds: bigiftrue
Gab: bigiftrue
Intro/Disclaimer: Josh McLellan (http://www.fiverr.com/joshmclellan)
Music: https://www.purple-planet.com