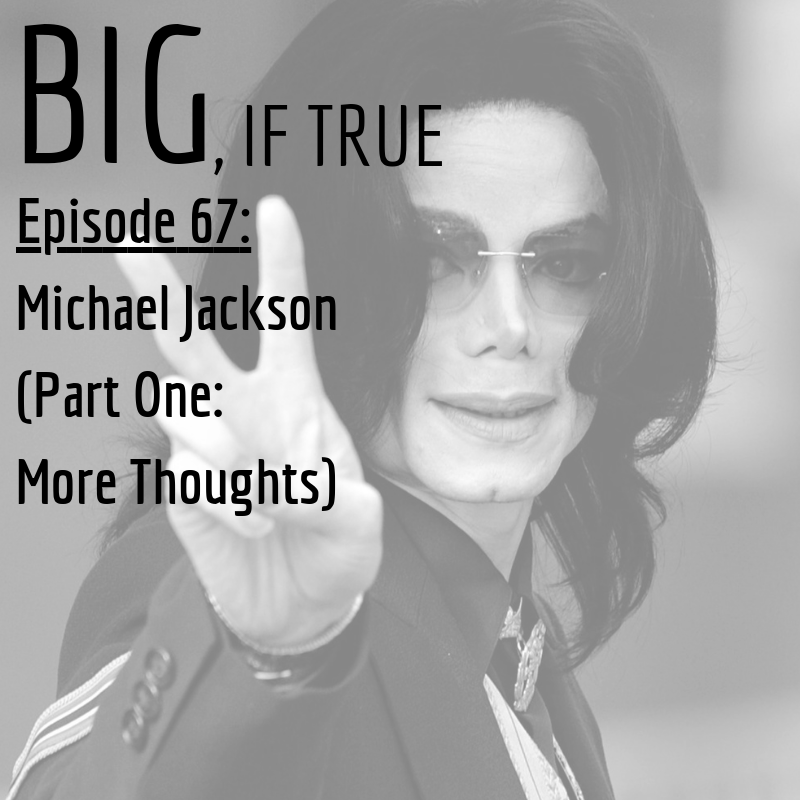 Two weeks after recording the first part of our Michael Jackson episode, Matt and Kayla present a new side to the allegations against Michael Jackson. In this special bonus presentation, your hosts cover a wide range of topics including potential inconsistencies and lies told in the critically acclaimed documentary Leaving Neverland, pose tough questions about the allegations, and discuss Evan Chandler and the first accusations leveled at Jackson.
Support Big, If True on Patreon at www.patreon.com/bigiftrue
Subscribe to Big, If True on Apple Podcasts, Google Play, Stitcher, or wherever you listen to podcasts - while you're at it, leave us a rating or review telling us what you love about the show!
Email us at: bigiftruepodcast@gmail.com
Follow us on:
Twitter: bigiftruecast
Instagram: bigiftruecast
Facebook: bigiftruecast
Tumblr: bigiftruecast.tumblr.com
Minds: bigiftrue
Gab: bigiftrue
Intro/Disclaimer: Josh McLellan (http://www.fiverr.com/joshmclellan)
Music: https://www.purple-planet.com