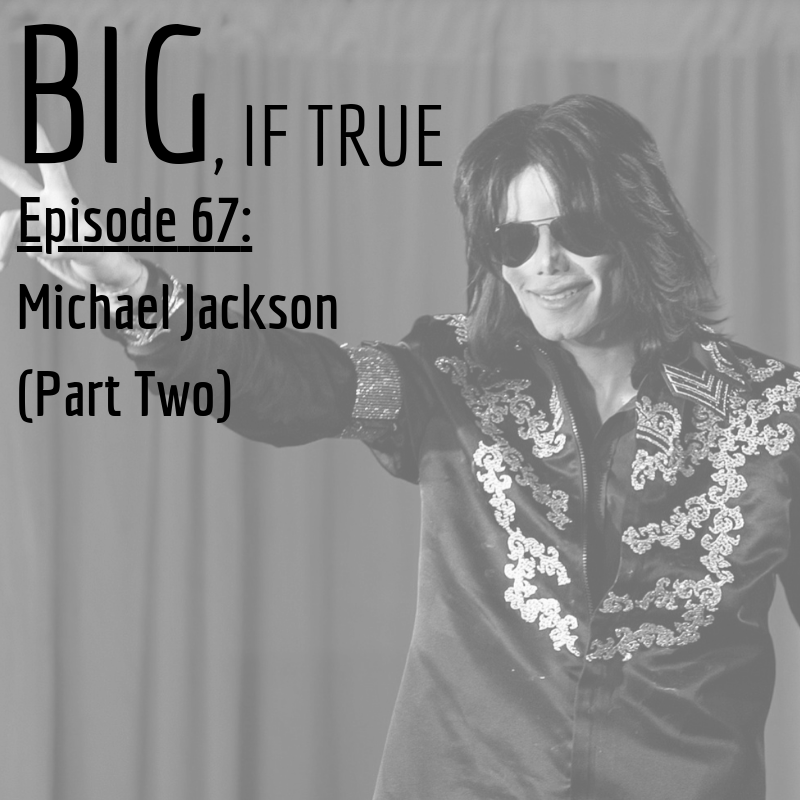 On June 25, 2009, pop icon Michael Jackson died suddenly at the age of 50, just weeks away from the launch of his retirement tour. In the months prior to his death, Jackson had become addicted to propofol, a powerful anesthetic which he used as a sleep aid. On the eve of his death, Jackson's personal physician, Dr. Conrad Murray, administered it and a number of other drugs in order to help Michael sleep. After a series of events led to Dr. Murray leaving the room and becoming distracted, Jackson died in his sleep. Murray would later be sentenced for manslaughter, serving two years before retreating to a much quieter life.
The bizarre circumstances surrounding his death and his many years as an unpredictable entertainer led to the creation of many conspiracy theories. In the second part of our Michael Jackson episode, we discuss a number of these conspiracy theories, the lead-up to Jackson's death, the trial of Dr. Conrad Murray, and much more.
Support Big, If True on Patreon at www.patreon.com/bigiftrue
Subscribe to Big, If True on Apple Podcasts, Google Play, Stitcher, or wherever you listen to podcasts - while you're at it, leave us a rating or review telling us what you love about the show!
Email us at: bigiftruepodcast@gmail.com
Follow us on:
Twitter: bigiftruecast
Instagram: bigiftruecast
Facebook: bigiftruecast
Tumblr: bigiftruecast.tumblr.com
Minds: bigiftrue
Gab: bigiftrue
Intro/Disclaimer: Josh McLellan (http://www.fiverr.com/joshmclellan)
Music: https://www.purple-planet.com