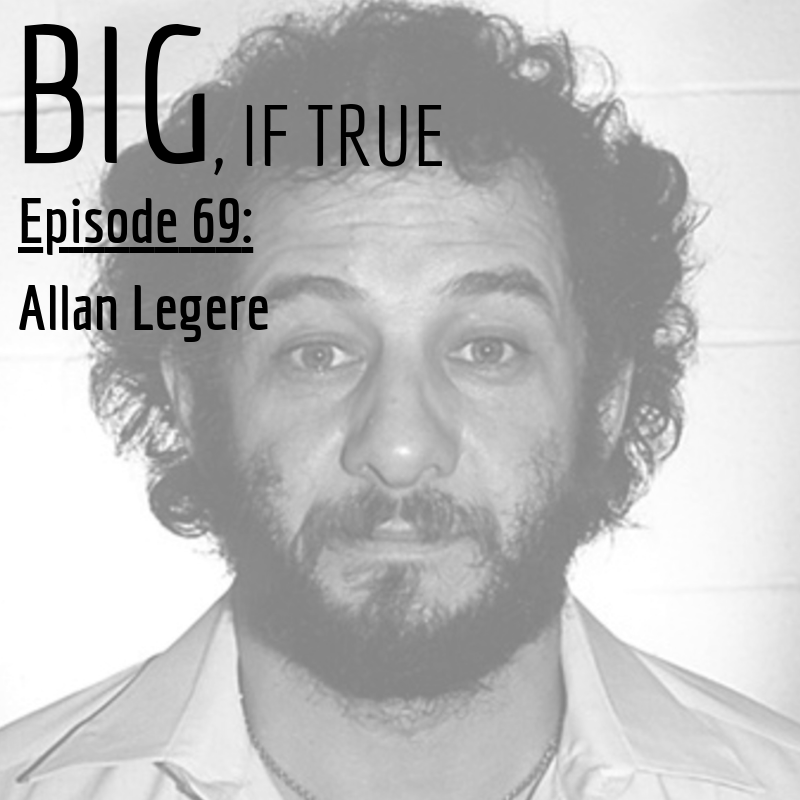 Allan Legere, commonly known as the Monster of the Miramichi, is one of Canada's most notorious serial killers. After being sentenced to life in prison for murdering a shopkeeper in 1986, Legere escaped from a New Brunswick hospital. His escape was followed by over 200 days of unpredictable terror, as Legere looked to wreak as much havoc as possible - it would end with the brutal deaths of four more innocent people, and leave thousands around Miramichi in a state of panic. In the second episode of our Killer Canucks series, we talk about the life and crimes of Allan Legere, the Monster of the Miramichi.
Support Big, If True on Patreon at www.patreon.com/bigiftrue
Subscribe to Big, If True on Apple Podcasts, Google Play, Stitcher, or wherever you listen to podcasts - while you're at it, leave us a rating or review telling us what you love about the show!
Email us at: bigiftruepodcast@gmail.com
Follow us on:
Twitter: bigiftruecast
Instagram: bigiftruecast
Facebook: bigiftruecast
Tumblr: bigiftruecast.tumblr.com
Minds: bigiftrue
Gab: bigiftrue
Intro/Disclaimer: Josh McLellan (http://www.fiverr.com/joshmclellan)
Music: https://www.purple-planet.com