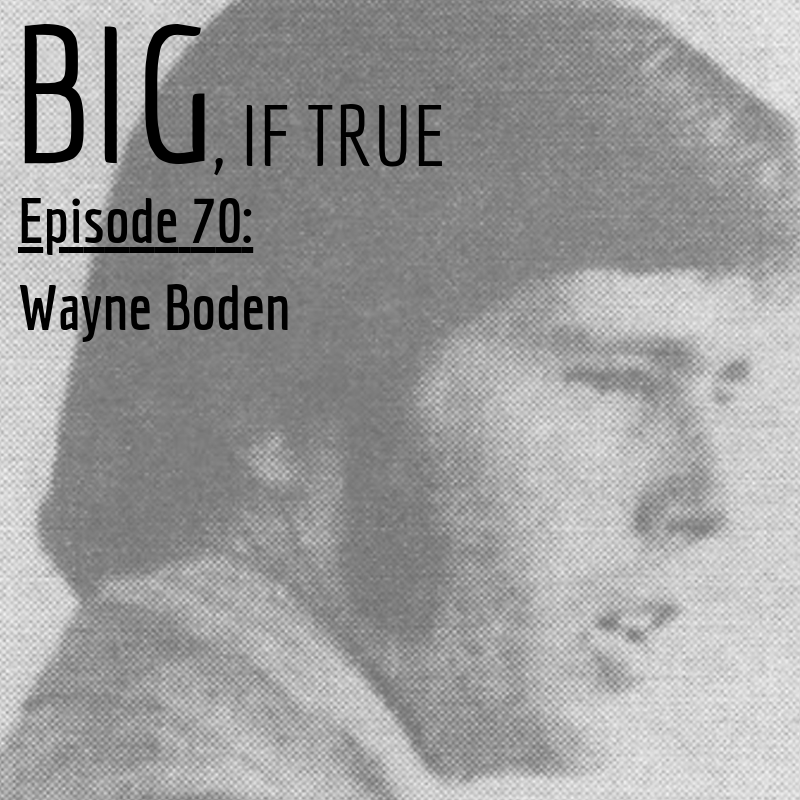 Wayne Clifford Boden moved to Montreal, Quebec in the midst of Expo 67, being initially enamored by the hustle and bustle of city life. Boden would quickly turn his attention to the young women of Montreal, charming them with his quiet, polite nature and his natural good looks. Unbeknownst to these young women, Boden had other intentions. From 1969 until 1971, Boden, known to police as the Vampire Rapist, would strike fear into the heart of Montreal with his vicious crimes. In the third episode of our Killer Canucks series, we talk about the life of Wayne Boden, Canada's Vampire Rapist.
Support Big, If True on Patreon at www.patreon.com/bigiftrue
Subscribe to Big, If True on Apple Podcasts, Google Play, Stitcher, or wherever you listen to podcasts - while you're at it, leave us a rating or review telling us what you love about the show!
Email us at: bigiftruepodcast@gmail.com
Follow us on:
Twitter: bigiftruecast
Instagram: bigiftruecast
Facebook: bigiftruecast
Tumblr: bigiftruecast.tumblr.com
Minds: bigiftrue
Gab: bigiftrue
Intro/Disclaimer: Josh McLellan (http://www.fiverr.com/joshmclellan)
Music: https://www.purple-planet.com