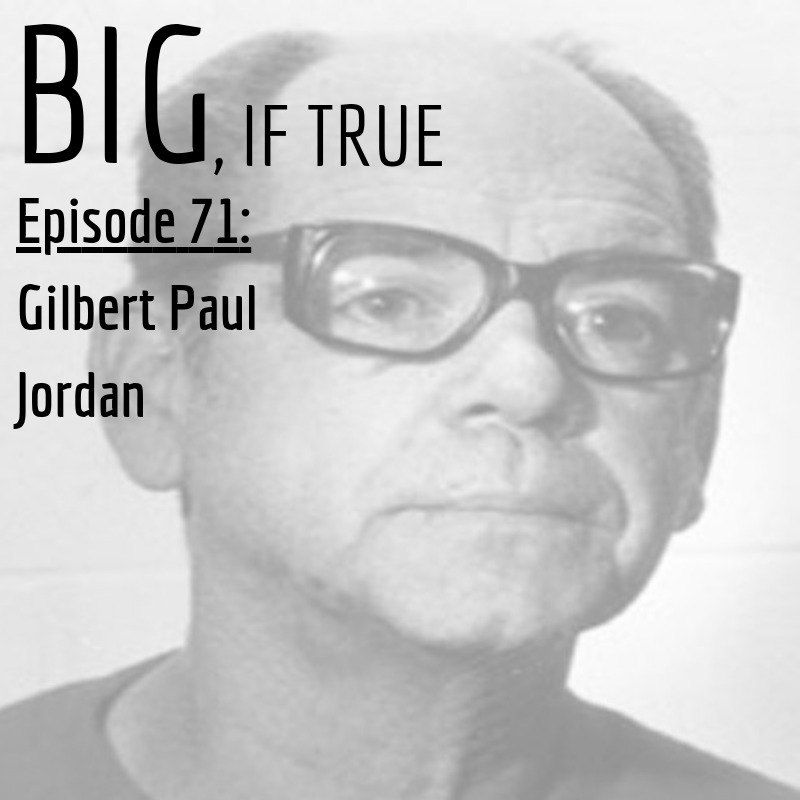 Gilbert Paul Jordan, known to many as the "Boozing Barber" or the "Alcohol Murderer", is one of Canada's most unique serial killers. Rather than taking a traditional approach to murder, Jordan would have his victims drink to the point of blacking out, and then would proceed to pour alcohol down their throats. Gilbert Paul Jordan preyed on women in downtown east side Vancouver, paying them to stay the night and continue drinking with him. In the fourth episode of our Killer Canucks series, we tell the truly unique story of Canada's "Boozing Barber".
Support Big, If True on Patreon at www.patreon.com/bigiftrue
Subscribe to Big, If True on Apple Podcasts, Google Play, Stitcher, or wherever you listen to podcasts - while you're at it, leave us a rating or review telling us what you love about the show!
Email us at: bigiftruepodcast@gmail.com
Follow us on:
Twitter: bigiftruecast
Instagram: bigiftruecast
Facebook: bigiftruecast
Tumblr: bigiftruecast.tumblr.com
Minds: bigiftrue
Gab: bigiftrue
Intro/Disclaimer: Josh McLellan (http://www.fiverr.com/joshmclellan)
Music: https://www.purple-planet.com