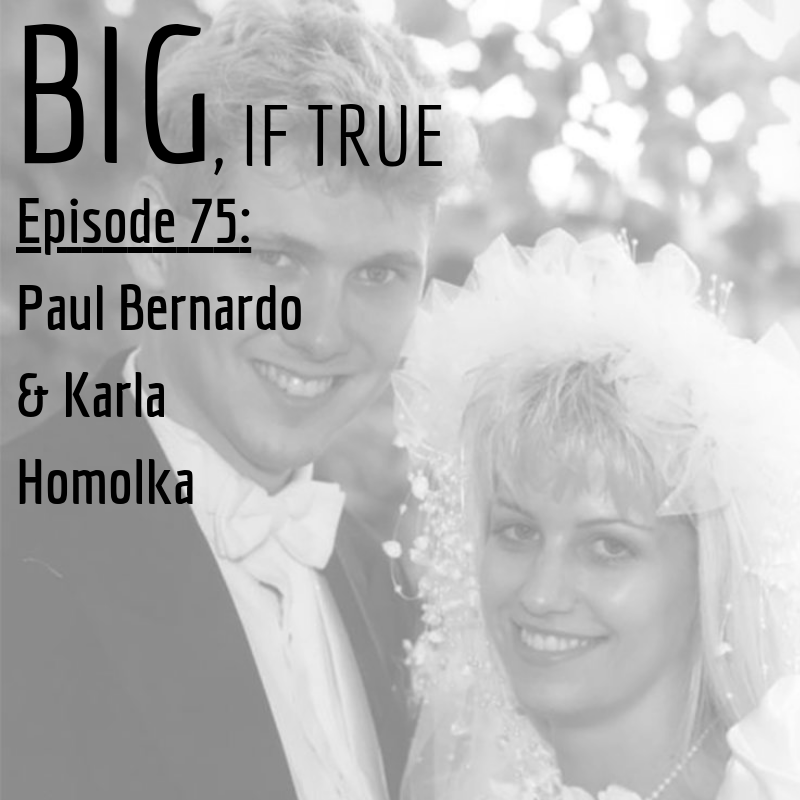 Paul Bernardo and Karla Homolka, the "Ken and Barbie Killers", are without a doubt Canada's most famous serial killers. On the outside, the couple seemed to have it all - good looks, steady jobs, and an undeniable romantic chemistry. Unbeknownst to everybody around them, both Bernardo and Homolka were sexual sadists who pushed each other to the limit. Between December 1990 and April 1992, the pair raped and killed three teenage girls, capturing nearly every moment on video. The details of their gruesome crimes continue to shock Canadians to this day, and their subsequent criminal trials generated some of the most newsworthy moments of the time. In the eighth installment of our Killer Canucks series, we discuss the life and crimes of Paul Bernardo and Karla Homolka.
Support Big, If True on Patreon at www.patreon.com/bigiftrue
Subscribe to Big, If True on Apple Podcasts, Google Play, Stitcher, or wherever you listen to podcasts - while you're at it, leave us a rating or review telling us what you love about the show!
Email us at: bigiftruepodcast@gmail.com
Follow us on:
Twitter: bigiftruecast
Instagram: bigiftruecast
Facebook: bigiftruecast
Tumblr: bigiftruecast.tumblr.com
Minds: bigiftrue
Gab: bigiftrue
Intro/Disclaimer: Josh McLellan (http://www.fiverr.com/joshmclellan)
Music: https://www.purple-planet.com