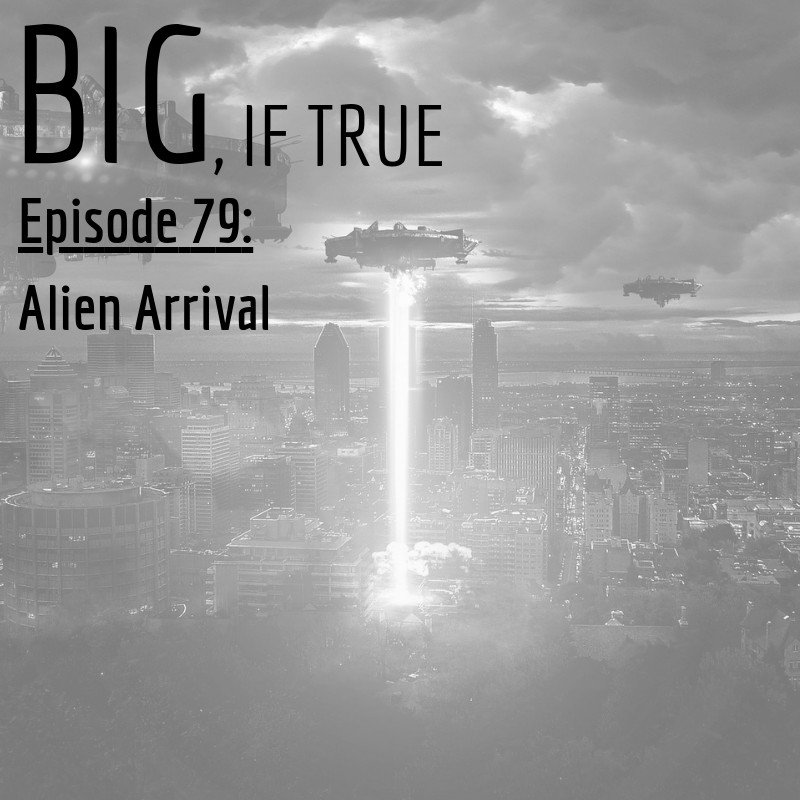 For more than a hundred years, humans have been fascinated with the idea of making contact with extraterrestrial life. Today, experts almost unanimously agree that alien life exists somewhere in the universe. Successful contact with intelligent alien life would change every aspect of our lives, potentially giving us access to revolutionary information, technology, medicine, science, and more. On the flip-side, making contact with alien life could potentially spell the end of the human race, unwittingly bringing unprecedented death and destruction to Earth. In this week's episode, Matt and Kayla have a casual discussion about alien arrival, including what actions the world's governments might have to take, how humans would react, and much more.
Support Big, If True on Patreon at www.patreon.com/bigiftrue
Subscribe to Big, If True on Apple Podcasts, Google Play, Stitcher, or wherever you listen to podcasts - while you're at it, leave us a rating or review telling us what you love about the show!
Email us at: bigiftruepodcast@gmail.com
Follow us on:
Twitter: bigiftruecast
Instagram: bigiftruecast
Facebook: bigiftruecast
Tumblr: bigiftruecast.tumblr.com
Minds: bigiftrue
Gab: bigiftrue
Intro/Disclaimer: Josh McLellan (http://www.fiverr.com/joshmclellan)
Clip: The Visit: An Alien Encounter (2016) - check it out on Amazon Prime Video at https://www.amazon.com/Visit-Jacques-Arnould/dp/B015SKA196.
Music: https://www.purple-planet.com