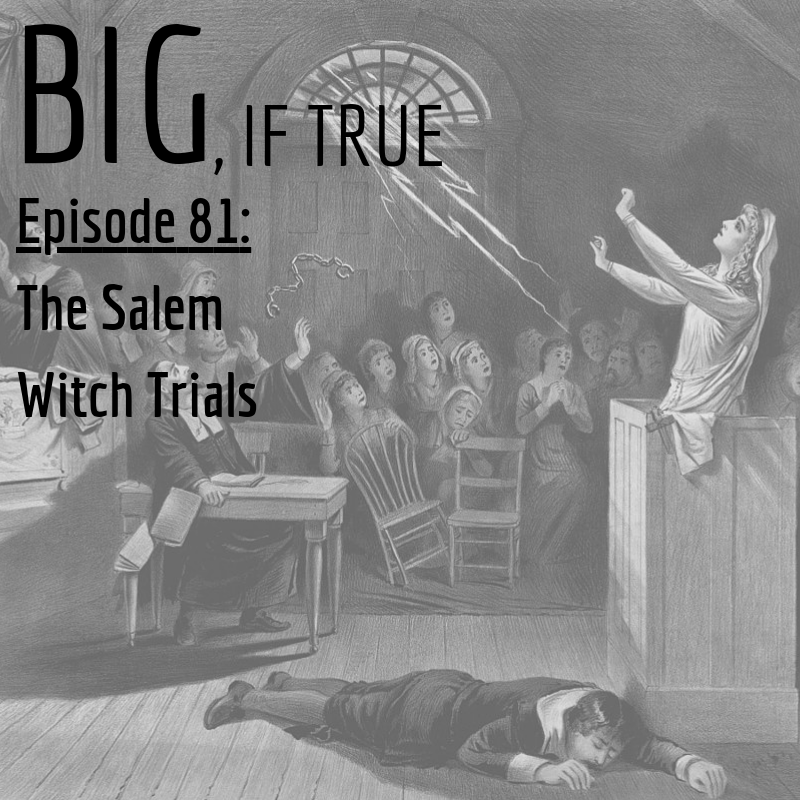 The Salem witch trials were some of the most notorious events to take place in early Colonial America. From February 1692 to May 1693, twenty people from the communities of Salem, Salem Village, Ipswich, and Andover were accused of witchcraft and subsequently executed. In addition to those who were found guilty and executed, hundreds of others from the area were accused of witchcraft, with many of them being arrested for their alleged crimes. All of these cases relied almost entirely on the use of spectral evidence and the testimony of teenagers, with little to no evidence of "witchcraft" ever being found. The witch trials in Salem are some of the most famous examples of the dangers of mass hysteria, and the reasons for why they took place has been heavily debated by historians. This week, Matt and Kayla discuss the Salem witch trials, breaking down the timeline of events, talking about modern witch hunts, and much more.
Support Big, If True on Patreon at www.patreon.com/bigiftrue
Subscribe to Big, If True on Apple Podcasts, Google Play, Stitcher, or wherever you listen to podcasts - while you're at it, leave us a rating or review telling us what you love about the show!
Email us at: bigiftruepodcast@gmail.com
Follow us on:
Twitter: bigiftruecast
Instagram: bigiftruecast
Facebook: bigiftruecast
Tumblr: bigiftruecast.tumblr.com
Minds: bigiftrue
Gab: bigiftrue
Intro/Disclaimer: Josh McLellan (http://www.fiverr.com/joshmclellan)
Music: https://www.purple-planet.com