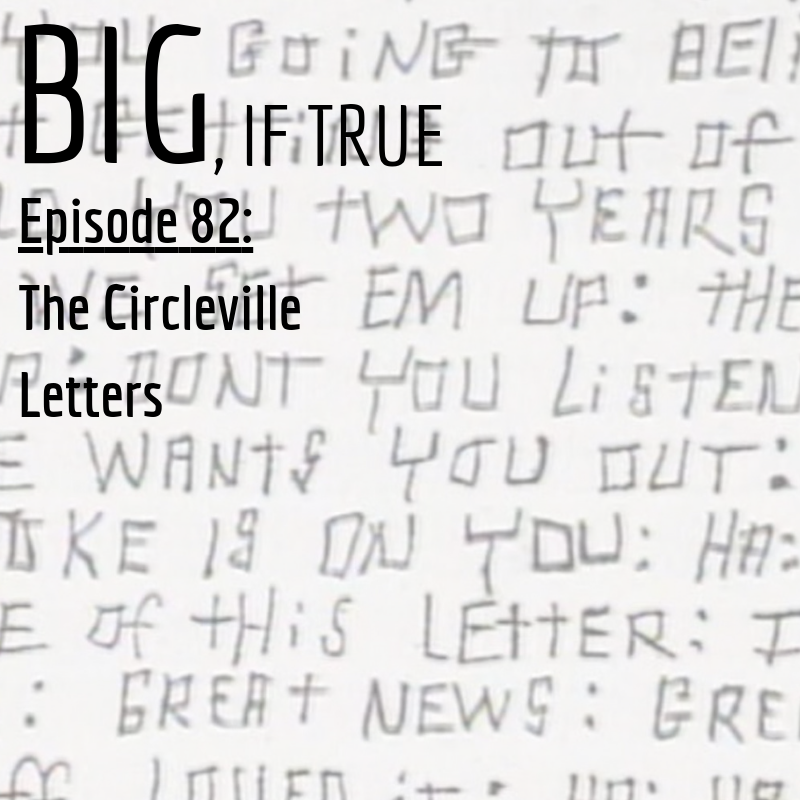 In the mid-late 1970's, residents of Circleville, Ohio began to receive disturbing anonymous letters with deeply personal information about their everyday lives and salacious accusations about their deepest and darkest secrets. After some time, the Circleville letters would indirectly lead to the death of Ron Gillespie, husband of Mary, the original recipient of the letters. What followed Ron's death has become one of the most famous unsolved mysteries in modern American history. On this week's episode of Big, If True, Matt and Kayla discuss the mysterious Circleville Letters, diving into the many twists in turns of the story, the suspected Circleville writers, and the aftermath of the events.
Support Big, If True on Patreon at www.patreon.com/bigiftrue
Subscribe to Big, If True on Apple Podcasts, Google Play, Stitcher, or wherever you listen to podcasts - while you're at it, leave us a rating or review telling us what you love about the show!
Email us at: bigiftruepodcast@gmail.com
Follow us on:
Twitter: bigiftruecast
Instagram: bigiftruecast
Facebook: bigiftruecast
Tumblr: bigiftruecast.tumblr.com
Minds: bigiftrue
Gab: bigiftrue
Intro/Disclaimer: Josh McLellan (http://www.fiverr.com/joshmclellan)
Music: https://www.purple-planet.com