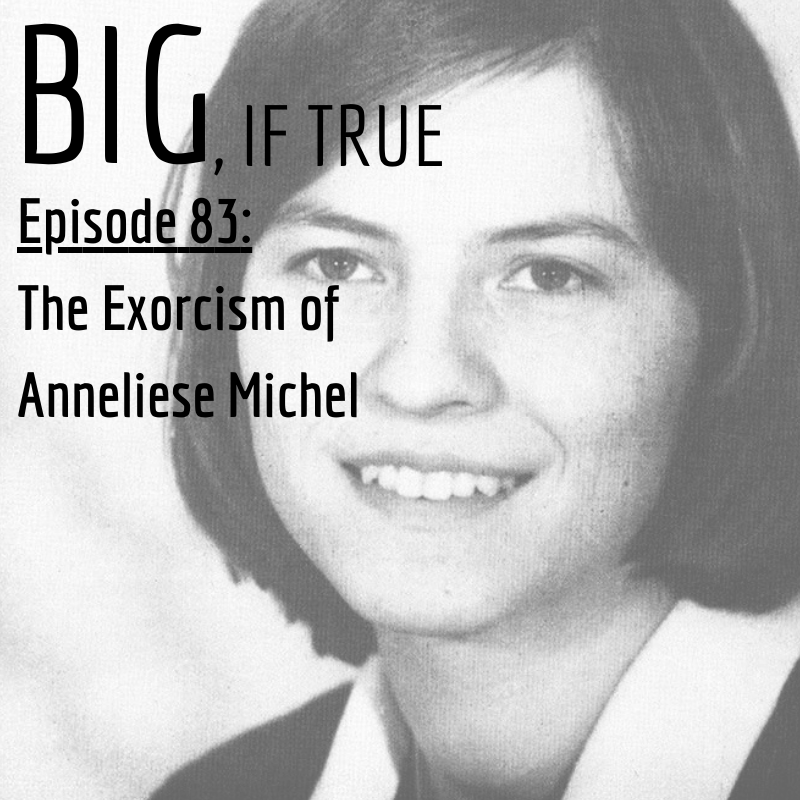 On July 1st, 1976, 23-year old Anneliese Michel died in her home after having gone through 67 exorcism sessions over a ten month period. In the lead up to her exorcism, the young woman had experienced horrifying visual and audible hallucinations, phantom smells, near-catatonic periods, and other extreme behaviour. The events that led to Anneliese's death have been hotly debated in the years since, with many unanswered questions still existing. Was Anneliese Michel truly possessed by a power demon, or were underlying and undiagnosed mental illness the true cause of her misery? In the final episode of our Spooktober series, Matt and Kayla discuss the exorcism of Anneliese Michel, including the events that led to the exorcism, the sessions themselves, and the aftermath of her death.
Support Big, If True on Patreon at www.patreon.com/bigiftrue
Subscribe to Big, If True on Apple Podcasts, Google Play, Stitcher, or wherever you listen to podcasts - while you're at it, leave us a rating or review telling us what you love about the show!
Email us at: bigiftruepodcast@gmail.com
Follow us on:
Twitter: bigiftruecast
Instagram: bigiftruecast
Facebook: bigiftruecast
Tumblr: bigiftruecast.tumblr.com
Minds: bigiftrue
Gab: bigiftrue
Intro/Disclaimer: Josh McLellan (http://www.fiverr.com/joshmclellan)
Music: https://www.purple-planet.com